New British Council Free Online Courses 2022
New British Council Free Online Courses 2022. British Council is a UK's International Organization for Cultural Relation and Educational opportunities. British Council has helped over 100 million people around the world. The Courses offered by the British Council are Fully Funded; no one would be charged a single penny. A wide range of courses is offered by them. You will also understand IELTS
British Council Free Online Courses 2022
Below is the List of some short courses offered online by British Council, Check out and you can fin more online courses in the link at the end of this article
Introduction to Programming with Python
Build your programming skills and learn the basics of the Python programming language, from logic and functions to debugging.
Discover the fundamentals of software development
Software development is a continuously growing industry with many opportunities for employment.
On this four-week course, you'll master the basics of Python, a relatively simple programming language that is widely used in multiple industries.
Lay the foundations of programming
You'll start this course by examining Python and how it compares to other programming languages. Then, you'll start your journey to becoming a Python programmer by exploring the standards and conventions of the language and running a simple Python function test. CLIC HERE TO JOIN THE COURSE
Animal Feed Production: Feed Quality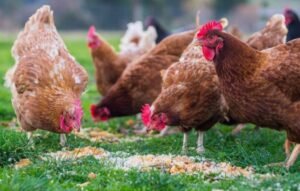 Explore animal feed manufacturing, and learn the best processes and systems for optimising animal feed quality.
Please note this course runs without facilitation
The quality of animal feed is important to ensure animal production systems are healthy. A good livestock diet can boost profitability on farms, as well-fed animals are healthier, more productive, and less likely to incur costly vet bills.
On this course, you'll learn control systems and testing methods used to maximise animal feed quality. You'll discover different types of animal feed production, explore issues which affect the quality of feed, and learn the regulatory requirements. CLICK HERE TO JOIN THE COURSE
Facebook Marketing: Organic Reach and Paid Advertising
Learn the essential knowledge, skills, tactics, and strategies for effective free and paid Facebook marketing
Create effective free and paid Facebook marketing that engages your audience
Facebook, with over 2.1 billion users worldwide, provides enormous marketing opportunities for businesses. It can help build relationships, attract new customers, and generate sales. However, billions of users mean an influx of content, and it can be difficult to stand out from the crowd.
This is part 1 of a 4 part series. Part 1 will provide you with strategies from specialists in the field to get your content seen by the right people.
You'll explore the differences between organic (free) and paid advertising, and the best practices for using them in your marketing strategies.
To check for the courses offering free certificates (Check Here) after clicking Click on Free Digital Upgrade, as mentioned in the below picture. It will filter all the free courses available