Honda Civic 2022 Best spot cars for 2022
Honda Civic 2022. The fully redesigned 2022 Honda Civic cruises to a high spot in our compact car rankings on the strength of its sleek interior, welcoming seating, and lively performance.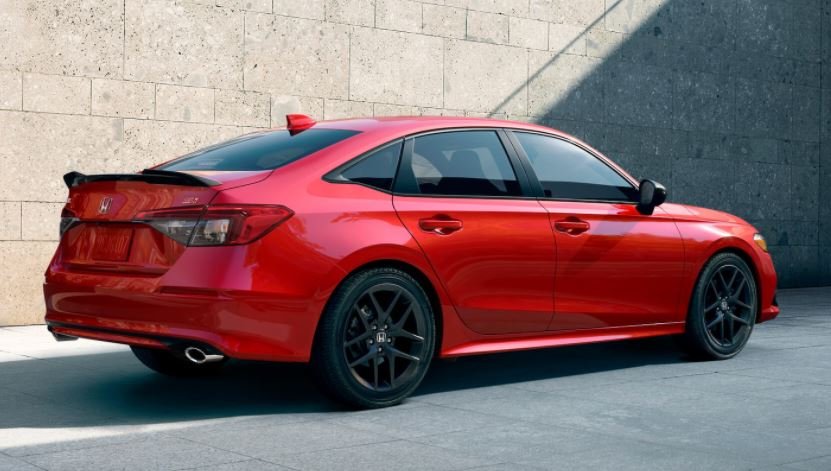 Is the Honda Civic a Good Car?
Yes, the Honda Civic is a good compact car. Kicking off the model's 11th generation, the 2022 Civic builds on everything that has made this vehicle one of the most popular small cars around.
The Civic sports engaging handling, a comfortable ride, and excellent fuel economy. Its base engine won't knock your socks off, but the optional turbocharged power plant boosts this Honda's street cred. Inside, the Civic is packed with technology, and everything is wrapped in a cool and modern design. Both rows of seats are roomy and comfortable, while the trunk is impressively sized for the segment.
Should I Buy the Honda Civic 2022?
Simply put, the Civic is a top pick in the class, and it affords you several options. You can stick with a sedan or go with a cargo-friendly hatchback model. If you want to keep your costs low, you can buy a base model and still get a long list of standard infotainment and driver assistance features. For the performance-minded, expand your budget and go with a model with the turbocharged engine.
2021 vs. 2022 Honda Civic: What's the Difference?
The 2022 Honda Civic is fully redesigned, so there are many differences between it and the 2021 Civic. In addition to new interior and exterior styling, the new Civic gets a standard touch-screen infotainment system, a larger optional touch screen, and newly available features such as a digital instrument cluster, wireless device charging, wireless Android Auto and Apple CarPlay, and a Bose stereo.
Honda also adds new, more comfortable front seats to the 2022 model and expands rear legroom in the hatchback by 1.4 inches. The Civic sedan's optional turbocharged engine gets a 6-horsepower boost, and fuel economy across the trim lineup is improved by 1 to 2 mpg.
Here are the key changes for the Honda Civic over the last few years:
2017: Civic hatchback body style and Civic Si and Type R trims debuted
2018: no major changes
2019: Honda Sensing suite of safety features became standard; Sport trim debuted; volume control knob added
2020: refreshed exterior and expanded feature availability for hatchback model
2021: Honda Civic Type R Limited Edition introduced; Coupe body style and Civic Si model dropped from lineup
2022: fully redesigned
How Much Does the Honda Civic Cost?
The 2022 Honda Civic sedan starts at $21,700, and the redesigned Civic Hatchback starts at $22,900. These prices are a little above average for the compact car class. Three higher sedan trims retail for $23,100, $24,700, and $28,300, while three higher hatchback trims start at $24,100, $26,600, and $29,400.
How Much Does It Cost to Insure a Honda Civic?
The cost of insuring a Honda Civic will depend on a variety of factors, including your deductible, the level of coverage that you want, and the type of insurance that you choose. Your age, gender, location, credit score, and driving record can also have an impact on your insurance rates.
Find a 2022 Honda Civic for sale near you »