Viwango vya Mshahara serikalini 2022 | New Government Salary Scales 2022. The government plans to spend Tsh. 9.7 Trillion to cover the payment of salaries of all employees in Central Government, Local Government, Institutions and Government Agencies in the Financial Year 2022/2023
Salary budget for 2022/23 has an increase of 1.59 Trillion (19.51%)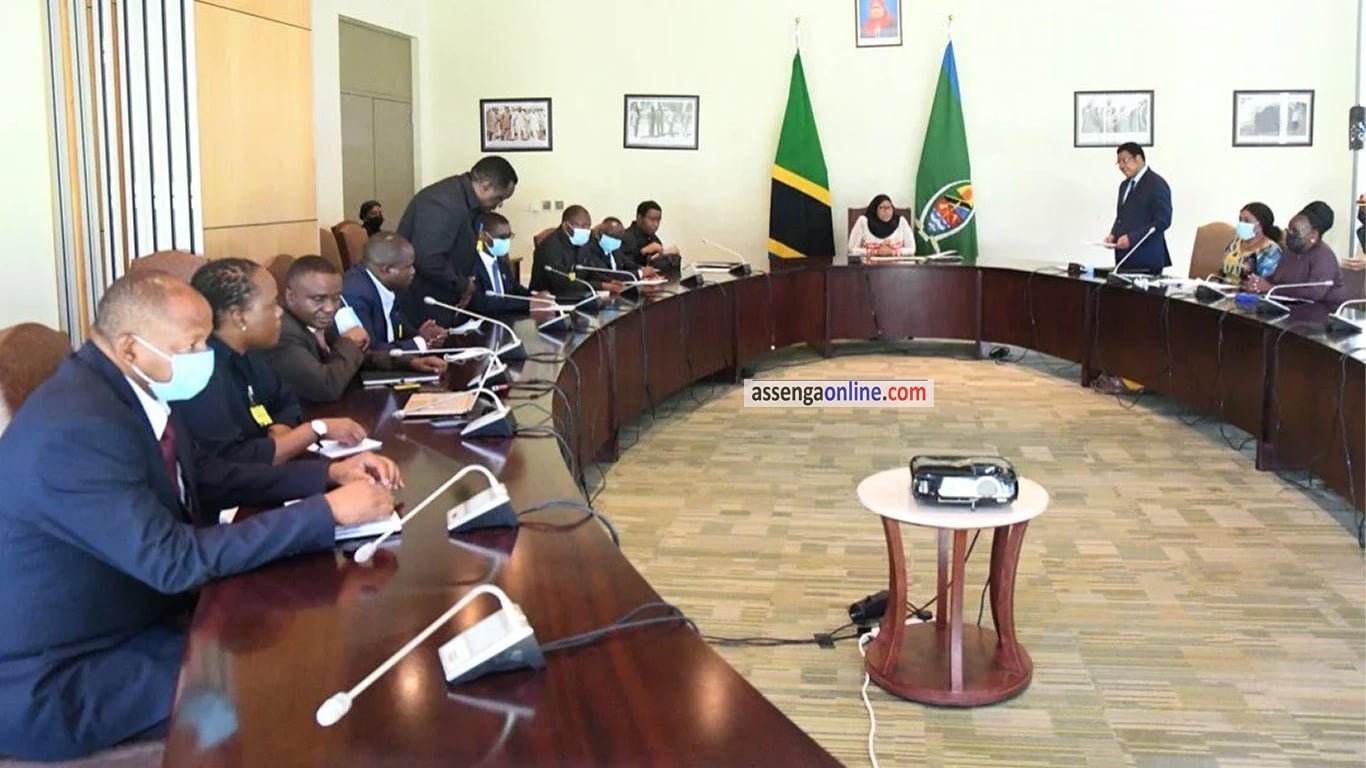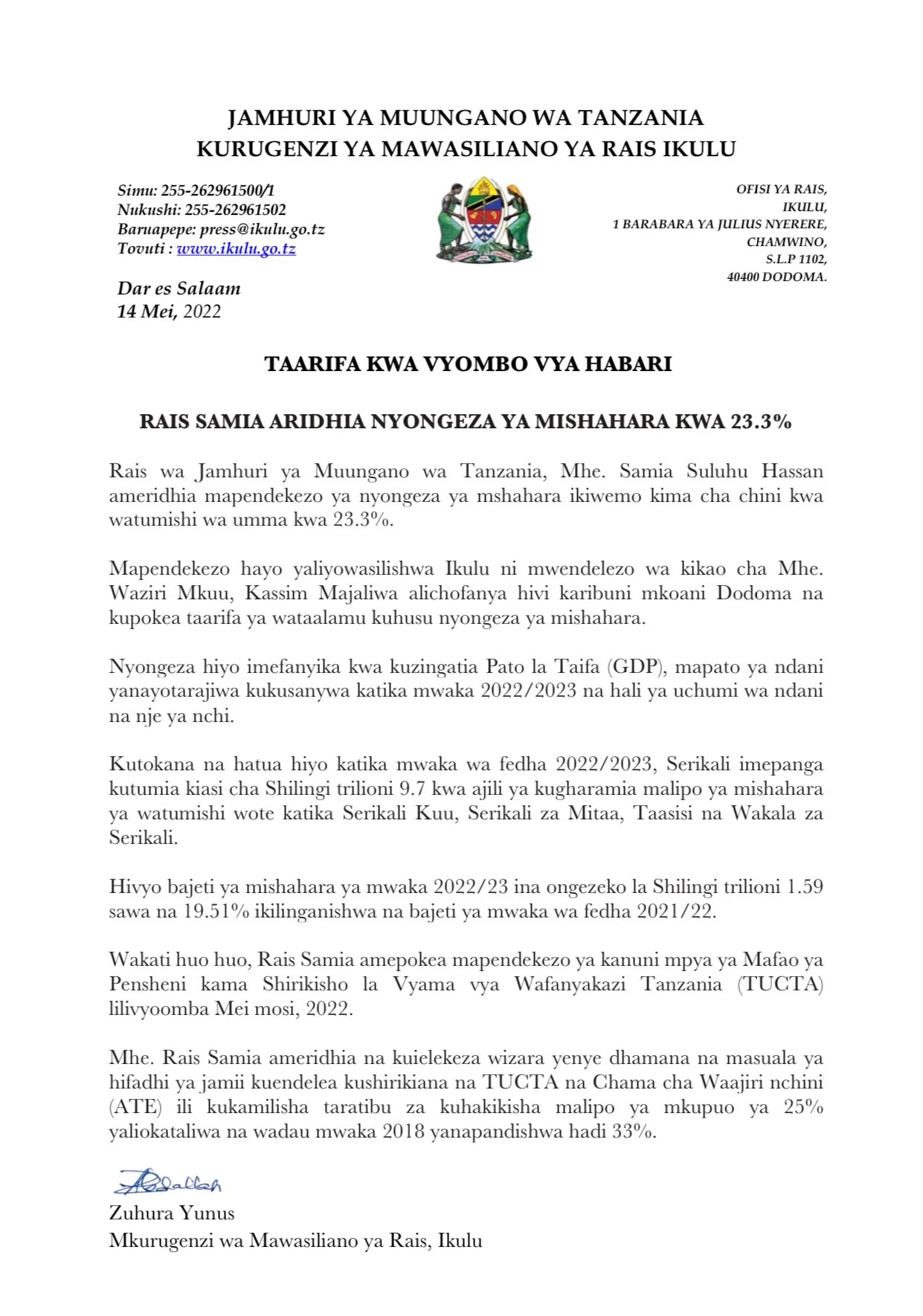 "Mother care is going on, our thing (raising salaries) exists, not to the extent stated by TUCTA because the state of our country's economy and the world economy is not very good, our economy went down we have tried very hard to raise it and because we made a promise last year I ordered there is something, the calculations are going on we will know how much it is but the thing is there " President Samia During Labor Day May 2022

Viwango vya Mshahara serikalini 2022 Before changes
The Public Service Recruitment Secretariat (PSRS) is a government organ with a status of independent Department established specifically to facilitate the recruitment process of employees to the Public Service.
In 2014 , the Government through UTUMISHI  implemented new Salary Scales, The Tanzania civil service has a common pay and grading system.
This means that all departments and offices have the same approach to grading, with pay levels in respect of each grade determined centrally.
Open the PDF FILE TO VIEW THE SALARY SCALES IN ALL SECTORS