Maombi ya mkopo HESLB 2022/23 | HESLB Loan Application 2022 (www.heslb.go.tz log in) . The Higher Education Students' Loans Board (HESLB) is a body corporate established under Act No.9 of 2004 (as amended in 2007, 2014 and 2016) with the objective of assisting needy and eligible Tanzania students to access loans and grants for higher education. The main mandates of HESLB include:
To assist, on a loan basis, needy students who secure admission in accredited higher learning institutions, but who have no economic power to pay for the costs of their education
To collect due loans from loan beneficiaries and use it as revolving fund to sustain operations of the Board
To create synergies through establishing strategic partnerships in student financing ecosystem.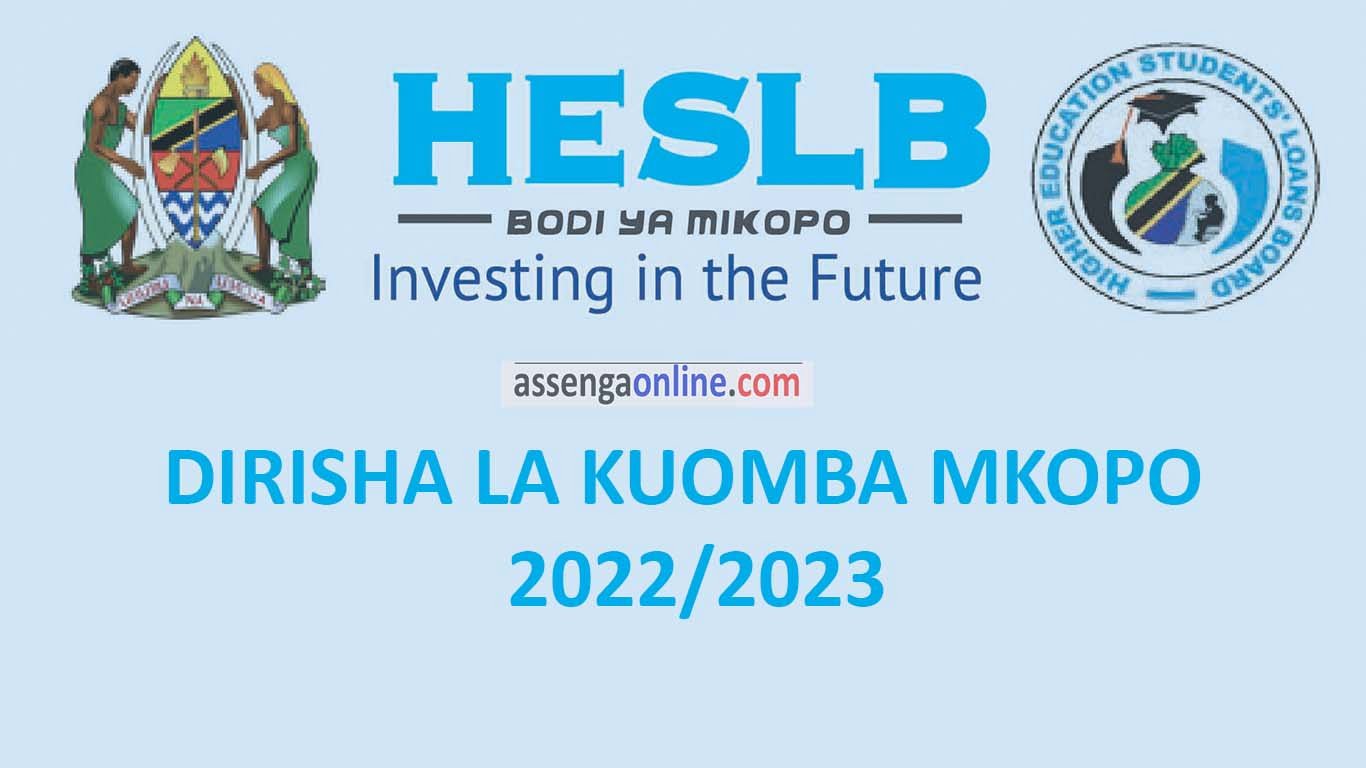 Maombi ya mkopo HESLB 2022/23 | HESLB Loan Application 2022
The Higher Education Student Loans Board (HESLB) would like to inform students and the public that it is finalizing the loan application procedures for the academic year 2022/2023 and the window will be opened before July 15, 2022.

"This report is issued following numerous requests for clarification information from students who completed Form Six in 2022 and their results were announced by the National Examinations Council (NECTA), yesterday, Tuesday, July 5, 2022." said HESLB CEO, Abdul-Razaq Badru today (July 6, 2022).
In the meantime, prospective loan applicants are advised to remain calm and begin preliminary preparations to prepare the necessary documents such as their birth certificates or death certificates of their parents certified by the Registration, Insolvency and Trusteeship Agency (RITA) and the Special Events Registration Agency Zanzibar (ZCSRA).
In addition, detailed information on the qualifications and procedures for applying for a loan for the year 2022/2023 will be available in the 'Loan Guide for the year 2022/2023' which will be available at www.heslb.go.tz from July 15, 2022.