Malipo ya sensa 2022 | Census 2022. This articlecle conatin information about Mshahara wa sensa 2022, Mshahara wa karani wa sensa 2022. The Government of the United Republic of Tanzania plans to conduct a Population and Housing Census by August 2022. The Ministry of Finance and Planning through the National Bureau of Statistics (NBS) in collaboration with the Office of the Chief Statistician of Zanzibar (OCGS), is in the process of preparing to conduct the Census.
The Population and Housing Census is a national exercise conducted every 10 years where the last census to be held in the country is the one in 2012. Thus the Census 2022 will be the Sixth Census to be held in the country after the Union of Tanganyika and Zanzibar in 1964. Census others took place in 1967, 1978, 1988, 2002 and 2012.
History of Tanzania Census
Malipo ya sensa 2022. The current population of the United Republic of Tanzania is 62,882,787 as of Wednesday, May 11, 2022, based on Worldometer elaboration of the latest United Nations data.
Tanzania 2020 population is estimated at 59,734,218 people at mid year according to UN data.
Tanzania population is equivalent to 0.77% of the total world population.
Tanzania ranks number 24 in the list of countries (and dependencies) by population.
The population density in Tanzania is 67 per Km2 (175 people per mi2).
The total land area is 885,800 Km2 (342,009 sq. miles)
37.0 % of the population is urban (22,113,353 people in 2020)
The median age in Tanzania is 18.0 years.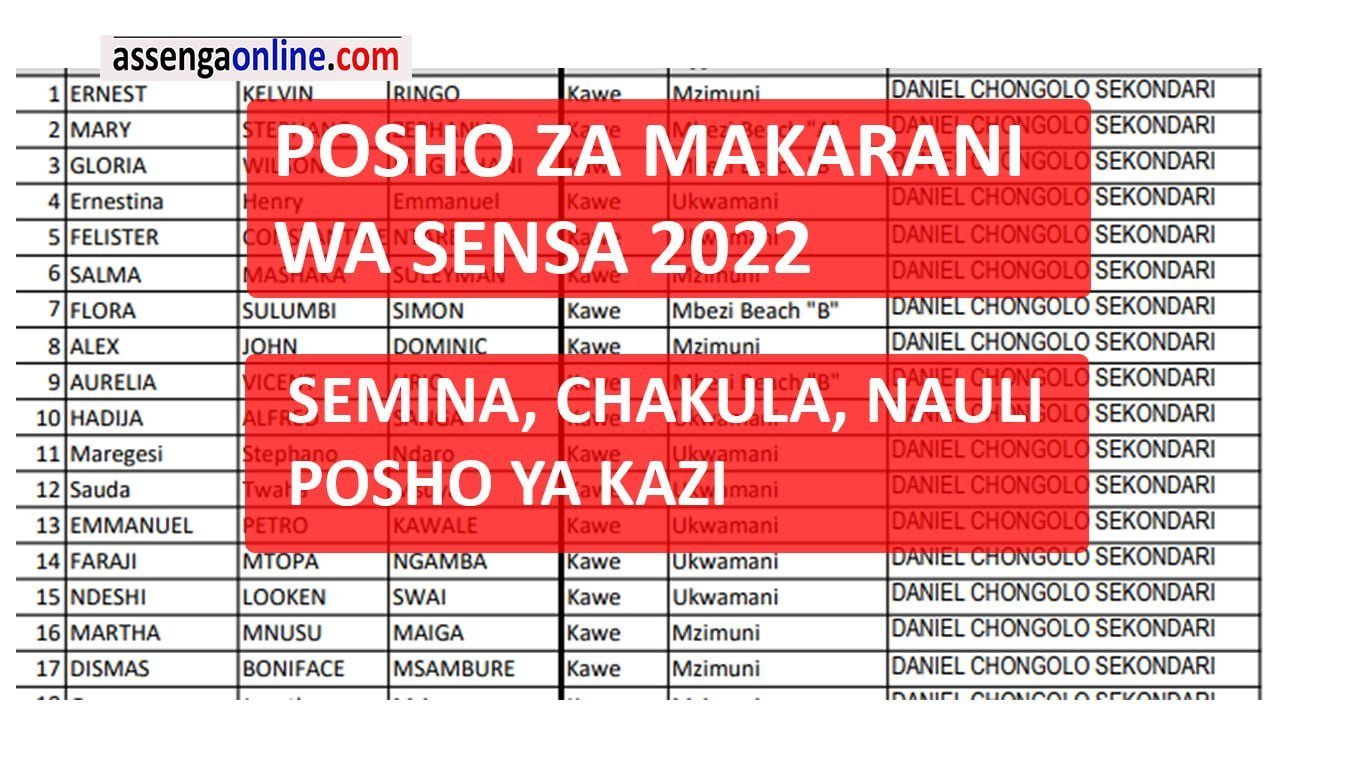 Malipo ya sensa 2022