Matokeo ya sensa 2022 Tanzania | When will NBS announce Sensa 2022 Results. Population and Housing Census is one of the exercises important information that collects information about every person who sleeps within the borders of the country, the night grows tail the day of Census.
Census of the year 2022 as they are Census In the past, it will involve Census Clerks who will visit all households in the country face-to-face interview between the Clerk of Census (Karani wa Sensa) and Head of Household (Mkuu wa kaya). If the Householder is not present, the Census Clerk he will interrogate him who will stop him whoever informs you enough about you and their colleagues who were sleeping in it If you don't wake up, I won't give you a census.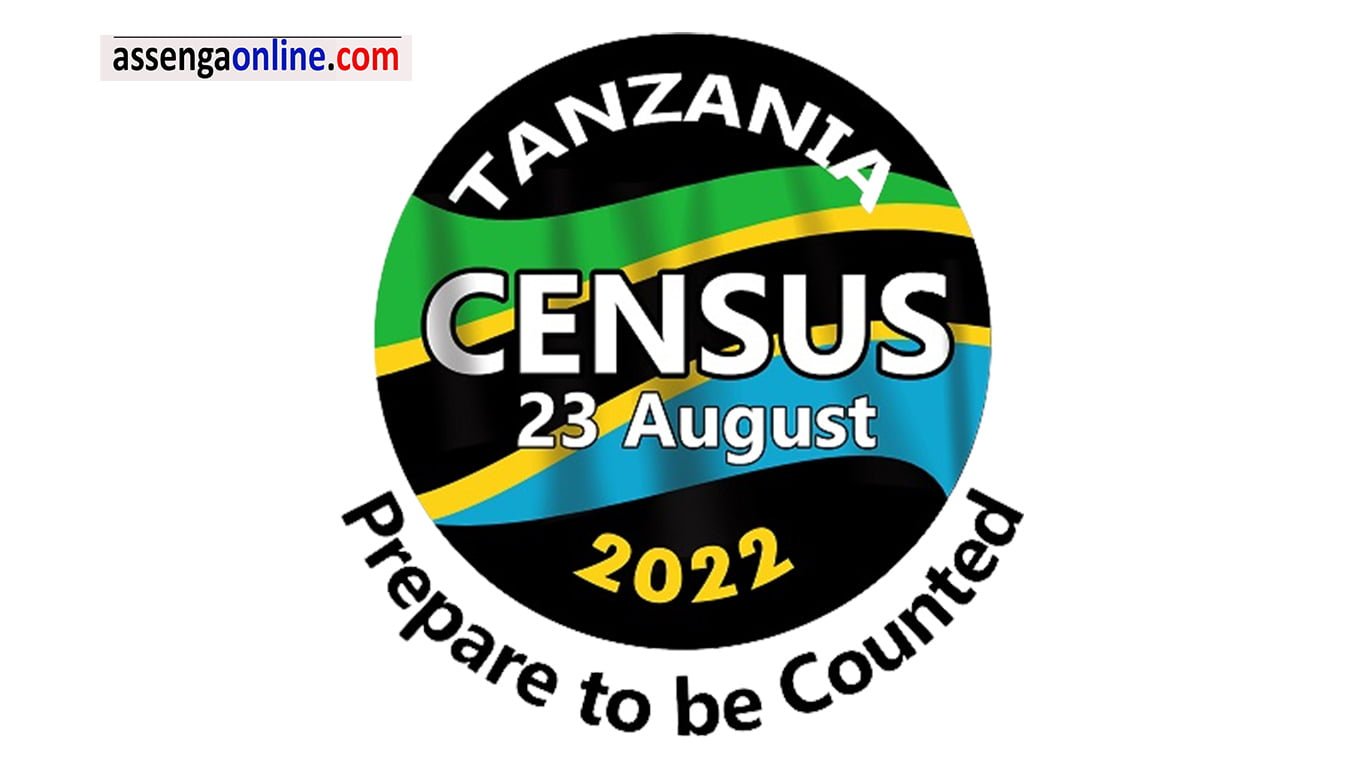 What is the Goal of the Population Census?
The purpose of the Population and Housing Census is to obtain information correct demographic, social, economic conditions environment in order to obtain accurate data that will enable the Government and other stakeholders
to properly plan development plans women in various sectors such as education, health, employment situation, infrastructure such as roads, energy and clean water. On that basis, the Census is an important exercise
which each one in his place is obliged participate and fulfill his responsibility to ensure becomes a great success.
This will help the Government fulfill its responsibilities the citizens agreed to represent those in the area concerned
if it is a big foundation, they will divide it the national cake for each area that will rule the country.
Mostly asked questions in Sensa 2022

1. Demographic information (age, gender, relationship, marital status, citizenship, etc.);
2. Questions about disability;
3. Education Information;
4. Migration questions, including information on Tanzanians living abroad
5. Questions about ownership of national documents (NIDA IDs, Zanzibari resident, birth certificate, passport, and driver's license)
6. Economic activities
7. Ownership of land and IT information
8. Information on births and deaths that occurred within the household
9. Maternal deaths
10. The condition of living houses and ownership of various resources
11. Agricultural and livestock questions
12. Social security funds.
Matokeo ya sensa 2022 Tanzania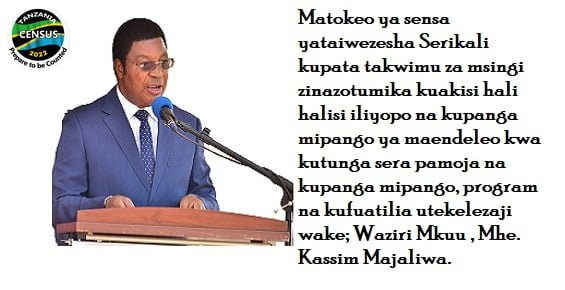 Population and housing census is a process of collecting, analyzing, evaluating and publishing and distributing demographic, economic and social related data and all people and their residence in the country for a specific period. In other words, census is a special exercise with the aim of obtaining the total number of people in the country, by age and gender, where they live and their education status, employment status, generation and death status and state of residence.
These basic figures are the ones that can match the real needs of citizens including special groups with special needs for example, people with disabilities, women, children, young people and the elderly, thus facilitating the preparation of policies and development plans according to the need and the existing environment.
When will NBS announce Matokeo ya sensa 2022
According to NBS the results of SENSA 2022 will be announced October 2022. The results will be announced by Nationsl bureau of statistics (NBS) for each region.
For information about sensa visit the official website of NBS click here