Matokeo ya EPL leo | Live score ya EPL 2022
Matokeo ya mechi za leo England | Live score ya EPL, Matokeo ya EPL leo. Mechi za Leo EPL,The Premier League is the first division football league in England. Involving twenty clubs. The league usually starts from August to May and each team plays 38 matches in total, including home and away matches.
England Premier Leagues 2022/2023
Matokeo ya EPL. The Premier League was formed as the FA Premier League on 20 February 1992 following the decision of a club in the First Division of the English Football League founded in 1888. The program grew to be worth £3.1 billion. The English Premier League generates more than €2.2 billion per year in domestic and international television. In 2014-2015 the teams shared revenue worth £1,600,000. And subsequently increasing rapidly to £ 2,400,000 in 2016-2017.
The English Premier League is the most popular league in the world because it is highly competitive, broadcasting in 212 territories to 643 million homes and a television audience of 4.7 billion people. In the 2014-15 season, the Premier League's average attendance reached 36,000, the highest of any professional football league behind the Bundesliga's 43,500. Forty-nine clubs have competed since the inception of the Premier League in 1992. Six teams have won the title: Manchester United (13), Chelsea (5), Arsenal (3), Manchester City (2), Blackburn Rovers (1) and Leicester City ( 1).
Matokeo ya EPL leo
September 4, 2022
Brighton 5 – 2 Leicester City

Manchester United 3 – 1 Arsenal
September 3, 2022
Everton 0 – 0 Liverpool
Bretford 5 – 2 Leads United
Chelsea 2 – 1 West Ham United
Newcastle United 0 – 0 Crystal Palace
Nottingham Forest 2 – 3 AFC Bournemouth
Tottenham Hotspur 2 – 1 Fulham
Wolves 1 – 0 Southampton
Aston Villa 1 – 1 Manchester City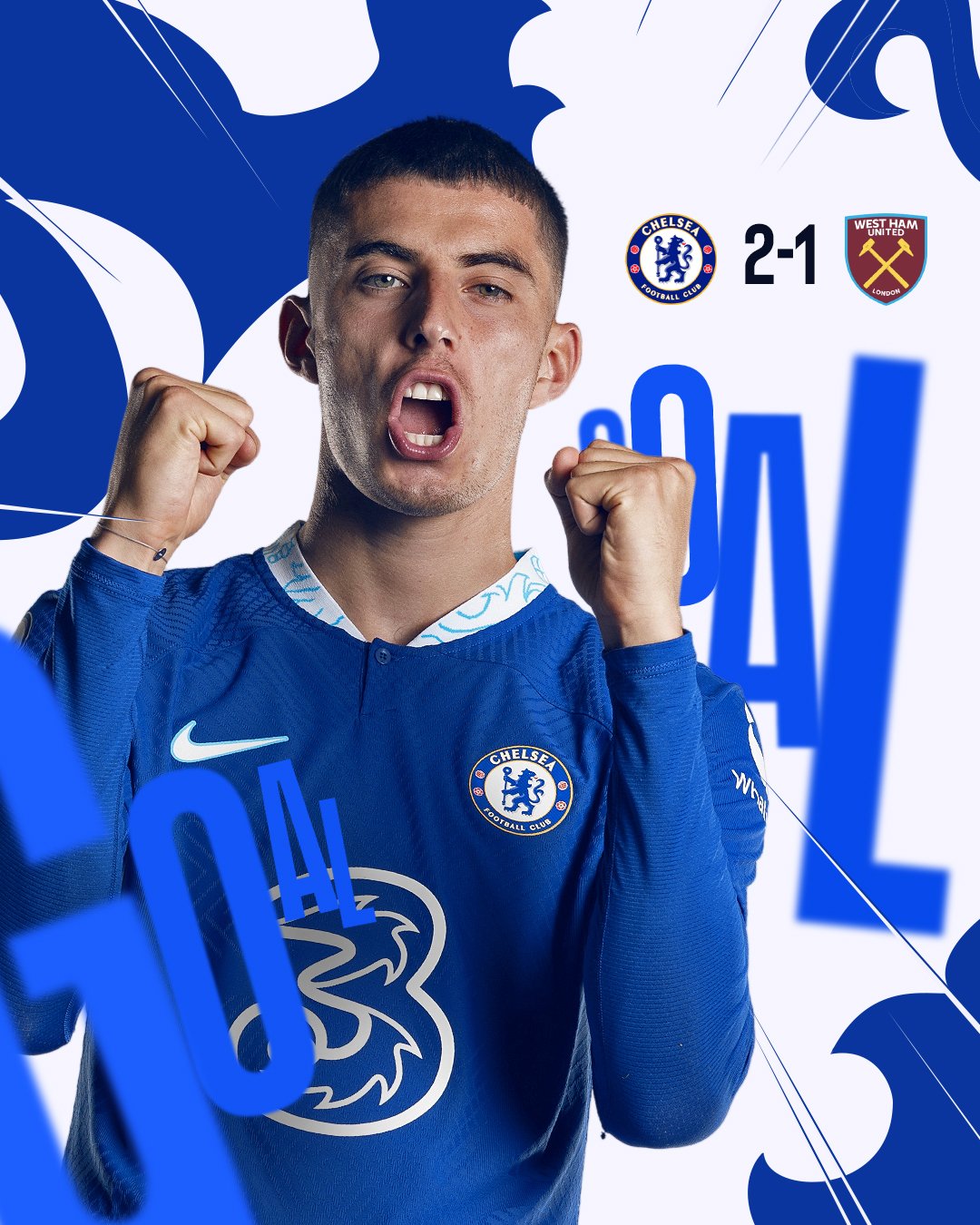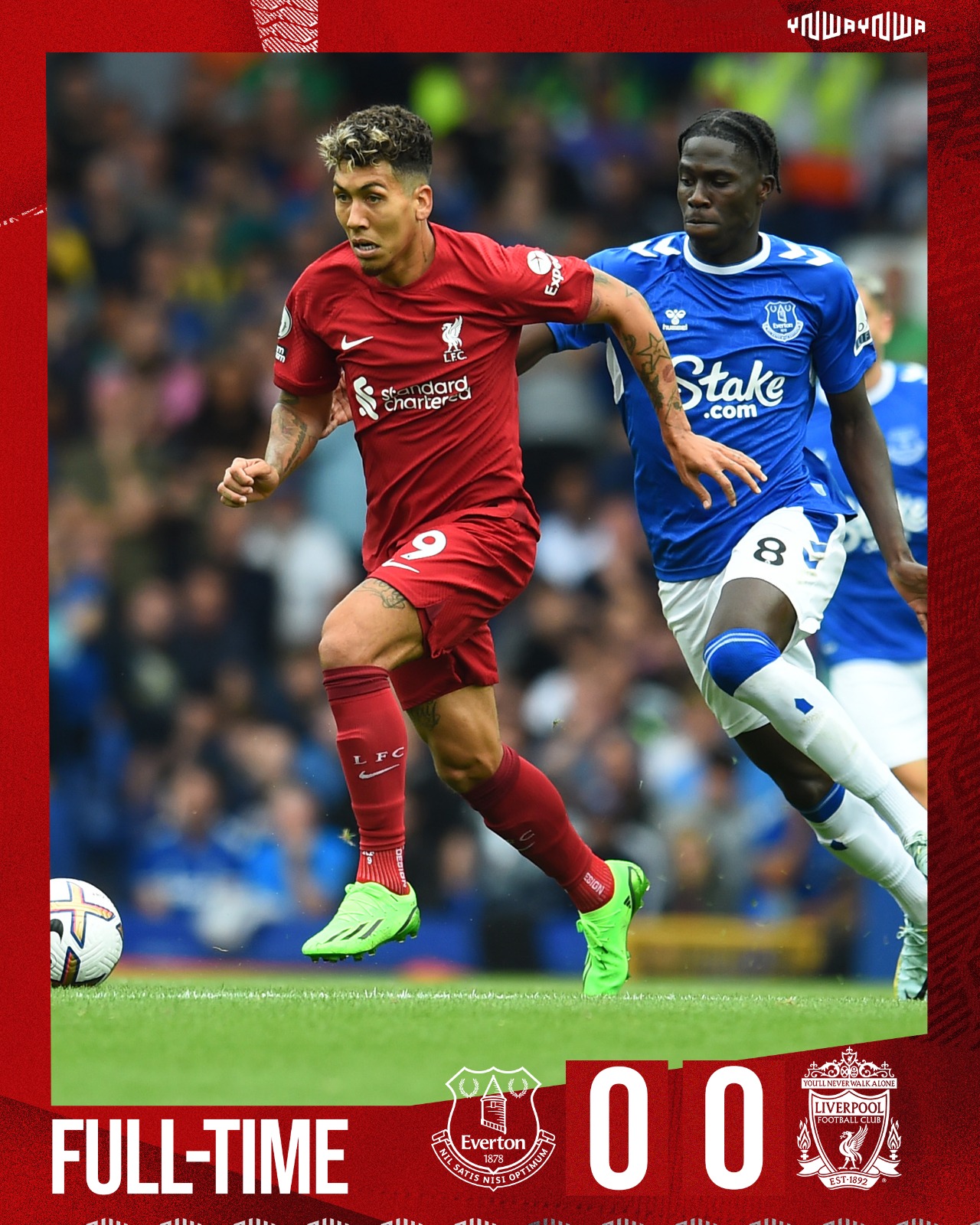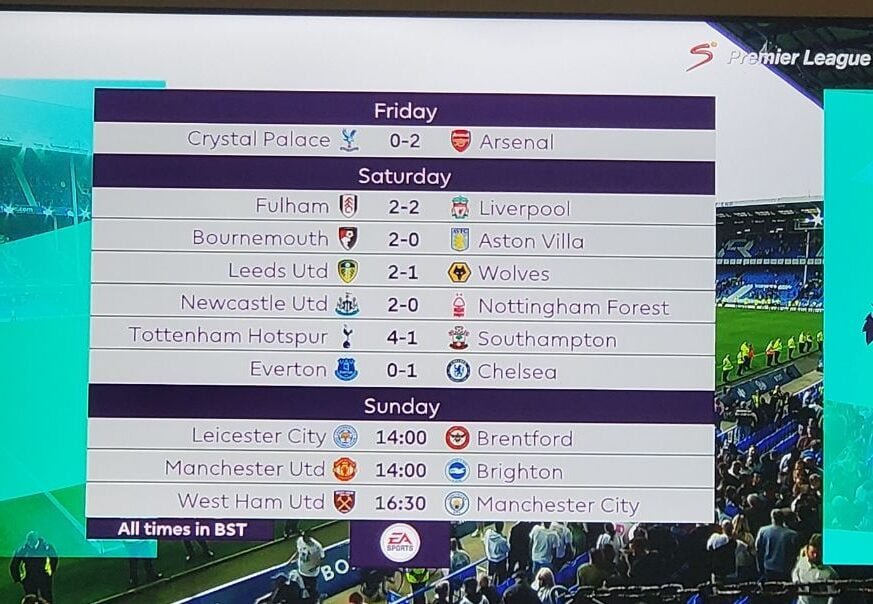 Friday August 5, 2022
EPL |CRYSTAL PALACE 0-2 ARSENAL