Mikoa tajiri Tanzania 2023 GDP per Capita in Thousand Tsh. The National Accounts Statistics Publication has been prepared by the National Bureau of Statistics (NBS). Tables have been compiled from statistics collected directly by NBS through Surveys and Censuses and also from secondary statistics compiled by respective Ministries, Departments and Agencies (MDAs). It is the third edition in the series of publications with (GDP) at 2015 constant prices which provides an overview of Mainland Tanzania economy.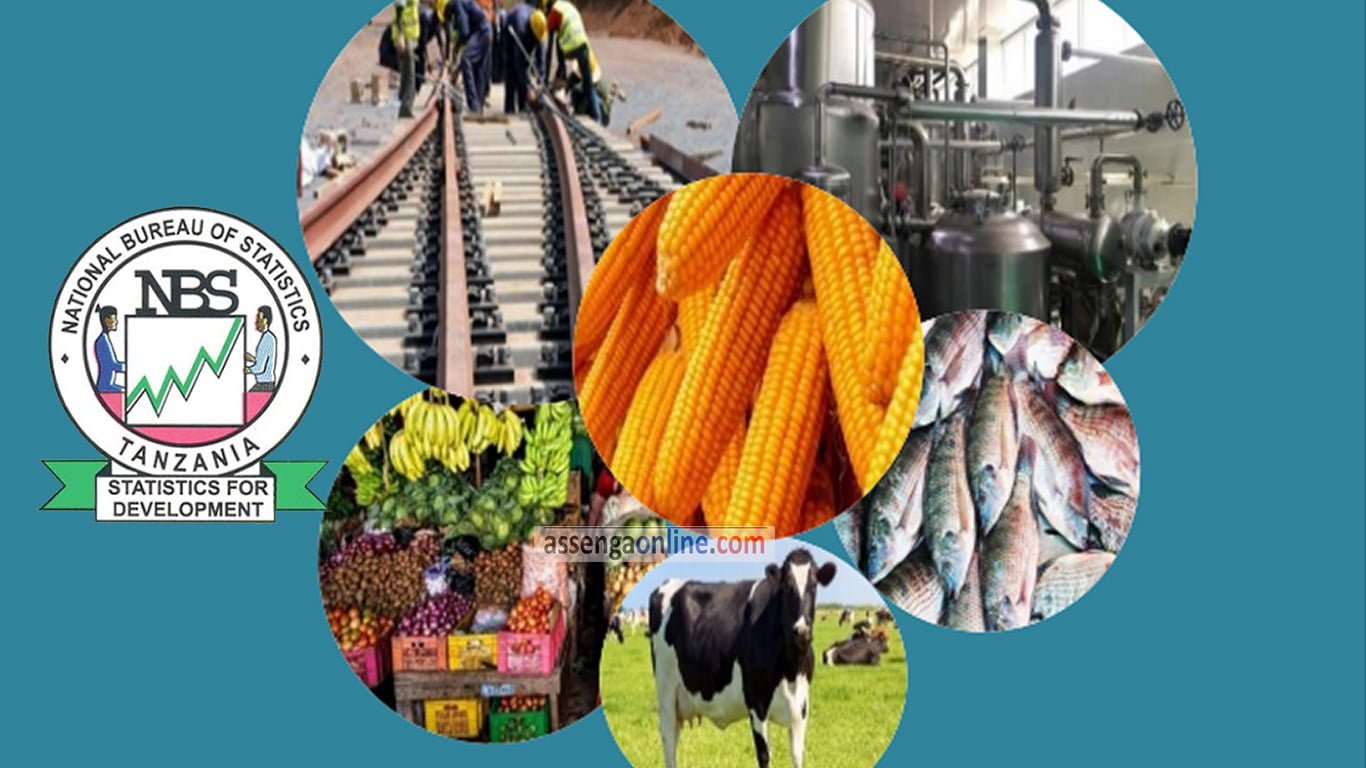 It comprises the time series economic statistical information covering a seven to ten years period regarding main aggregates such as economic growth, disposable income, final consumption expenditures, imports and exports as well as regional GDP estimates at current and constant prices.
Mikoa tajiri Tanzania 2023 GDP per Capital in Thousand Tsh.
The following are Top 10 regions contributed to GDP more than other regions (Regions with the Largest Shares of GDP 2019), Figures in Million TZS.
1. Dar es Salaam = 23,896,520 (17.1%)
2. Mwanza = 10,285,442 (7.4%)
3. Mbeya = 7,849,917 (5.6%)
4. Shinyanga incl.Simiyu = 7,175,982 (5.1%)
5. Morogoro = 6,716,296 (4.8%)
6. Arusha = 6,562,356 (4.7%)
7. Tanga = 6,548,355 (4.7%)
8. Kilimanjaro = 6,298,586 (4.5%)
9. Geita = 6,211,376 (4.4%)
10. Ruvuma = 5,317,073 (3.8%)
The main sources of data used in the compilation of the National Accounts Statistics for Mainland Tanzania include 2011/12 Household Budget Survey (HBS); 2014 Integrated Labour Force Survey (ILFS); 2007/08 Agriculture Sample Census; 2014/15 Annual Agriculture Sample Survey; 2013 Census of Industrial Production and 2015 Annual Surveys for Industrial Production.
Secondary information was extracted from administrative records which include information on imports and exports of goods and services, Government Finance Statistics (GFS) and Value Added Tax (VAT) collections. However, data from specific studies such as 2015 Trade and Transport Margins and Non-Profit Institutions Servings Households were also used.