CRDB SimBanking, How to register CRDB SimBanking | Jinsi ya kujisajili Sim Banking CRDB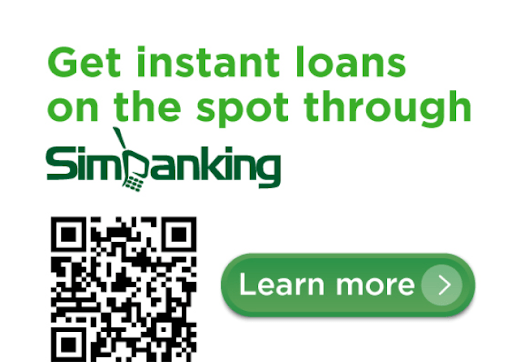 How to register Sim Banking, Jinsi ya kusajili CRDB Sim Banking,
CRDB Bank Plc is an African bank and a leading Financial Services Provider in Tanzania with current presence in Tanzania and Burundi, East Africa.
The Bank was established in 1996 and was listed on the Dar Es Salaam Stock exchange (DSE) in June 2009. Over the years, CRDB Bank has grown to become the most innovative and preferred financial services partner in the region. Supported by a robust portfolio and uniquely tailored products, CRDB Bank remains the most responsive bank in the region.
CRDB SIMBANKING
CRDB SimBanking allow you to Carry your bank with you anywhere you go and enjoy hassle-free banking 24/7 with SimBanking.
Through SimBanking service, you can carry out any type of transactions using your mobile phone as follows. Ukiwa na SimBanking unafanya yafuatayo
Intra-Bank Funds Transfer to any bank account within CRDB Bank network
Funds transfer to mobile money
Bills Payments (Brela, TPA, TRA, Luku, Dawasco/Moruwasa, Startimes, SUA etc.)
Airtime purchase for yourself and others
Ability to send money to people with no bank accounts or ATM cards (Cardless)
Access to Salary Advance
Balance and Mini statement inquiry
Alerts (notifications of TemboCards/Visa/ MasterCard usage).
Bilingual, allowing you choice of Kiswahili or English.
Importance of using SimBankig/Umuhimu wa kuwa na CRDB SimBanking
You can access your accounts anywhere, anytime

You can transfer funds to your loved ones without hassles

You can pay your bills at your convenience

Pay business partners and suppliers without stress and do your transactions around the clock

Maximize the use of your mobile phone
How to Register SimBanking | Jinsi ya Kujisajili SimBankig
There are three ways to register on SimBanking;
Dial *150*03# on your mobile number and then follow the instruction to self register
Visit any CRDB Bank ATM with your TemboCard to register yourself. See more details on how to register HERE
If you do not have a TemboCard, please visit any branch to register.
CRDB SimBanking App
CRDB launched their new app for performing various transactions,

Benki ni SimBanking!

CRDB SimBanking App gives you full visibility of your accounts and total control over your money. It's more secure, simpler and faster! Plus, you can make the App personal by selecting exciting features that suit your personal taste and many more features that you will like.