Sensa Jobs Updates Today May 27, 2022 | Majina ya walioomba sensa 2022
Sensa Jobs Updates
Sensa Jobs Updates Today May 2022, www.nbs.go.tz ajira. This post gives you information on the overall trend of the 2022 census employment. To receive update every day subscribe for notification bell below.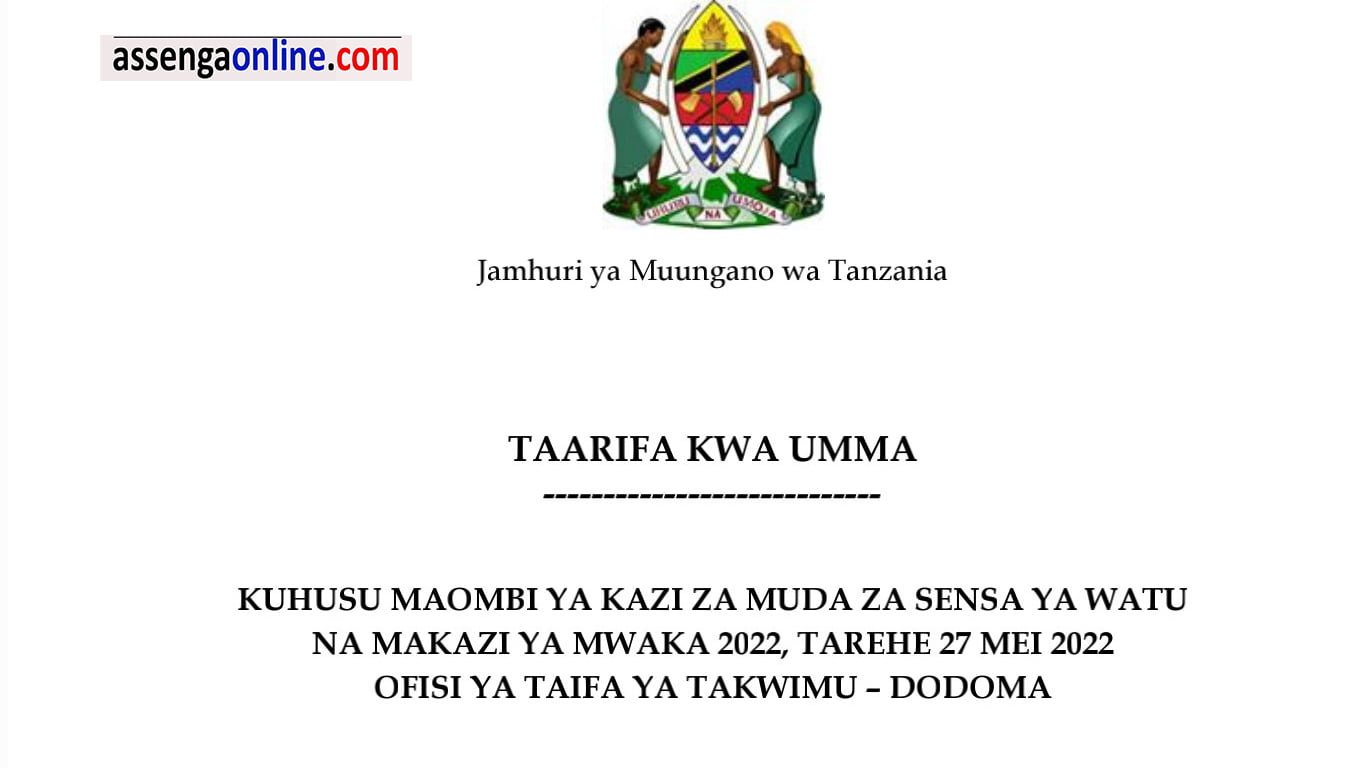 Sensa Jobs Updates Today May 17 2022 | Majina ya walioomba sensa 2022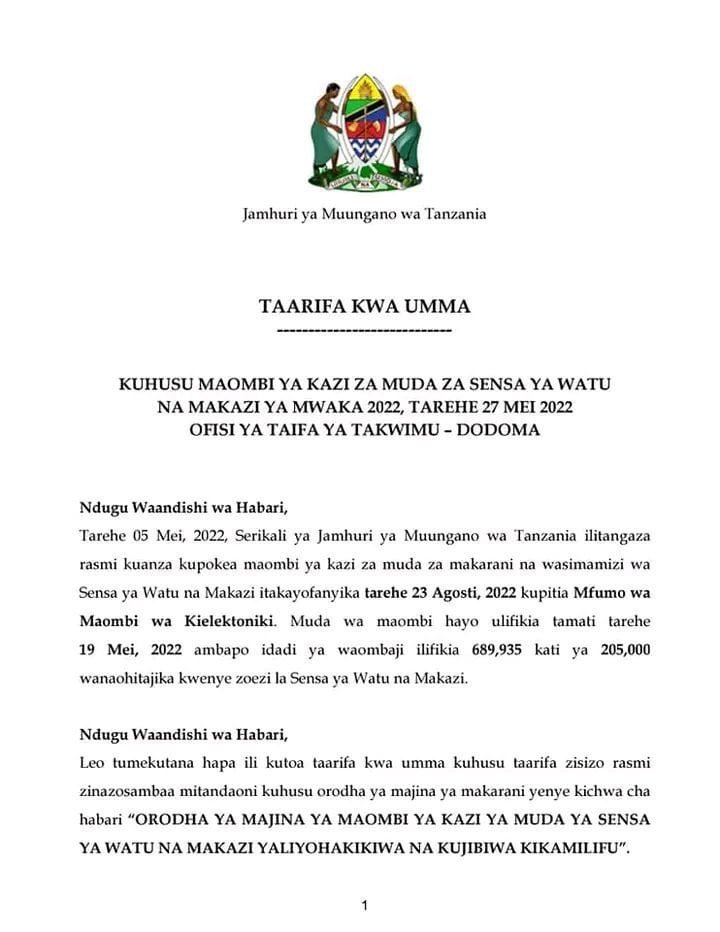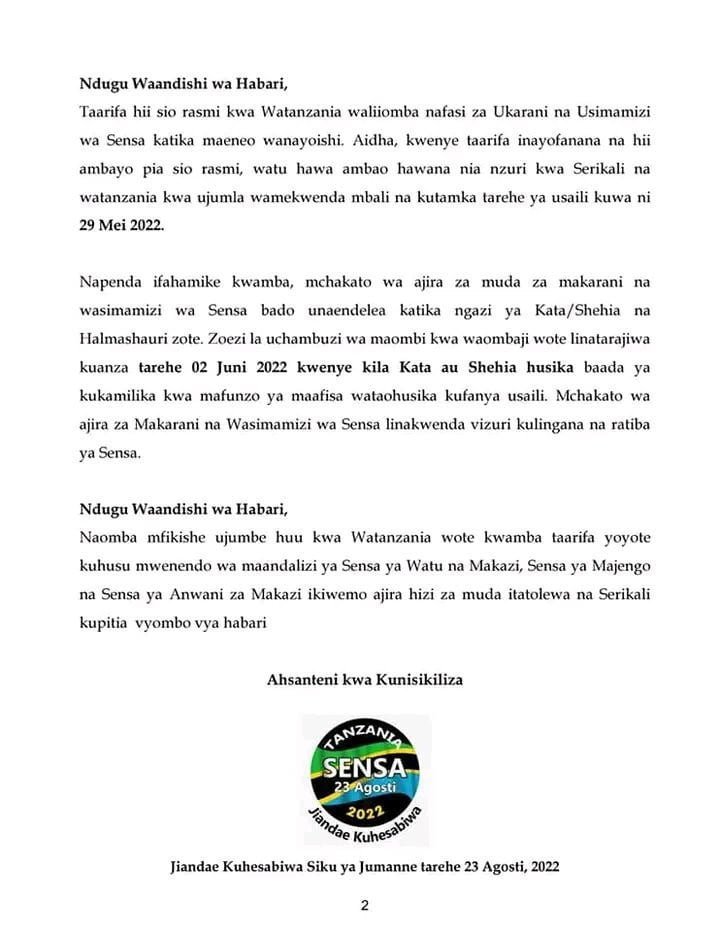 Population and housing census is a process of collecting, analyzing, evaluating and publishing and disseminating demographic, economic and social data related to all persons and their settlements in a country for a specified period. In other words, the census is a special exercise aimed at finding the total population in a country, by age and gender, place of residence and status of education, employment status, birth status and mortality and housing status.
These basic data are the ones that can match the real needs of citizens including special groups with special needs for example, people with disabilities, women, children, youth and the elderly thus facilitating the development of policies and development plans according to the need and environment.
The implementation of the population and housing census takes place in three main phases which are Pre-Census Period, Census Period and Post-Census Period.
The pre-census period includes the preparation of the Census Management and Implementation Strategy Manual and other documentation, Demarcation of Census and Map Production Areas, Material Preparation (Questionnaires and Guidelines); Awareness, Experimental Census by 29 August 2021 one year before the Census itself; Establish census committees; holding meetings with statistical stakeholders; making purchases, making choices about the type of technology to be used, hiring investigators and supervisors, distribution of equipment; and preparing for the Census Assessment.