Bei mpya za mafuta Tanzania June 2022
Bei mpya za mafuta Tanzania June 2022. EWURA. Bei ya petrol Tanzania leo 2022| Bei ya petrol leo 2022|Ewura price June 2022| Petrol price in Tanzania today
The new price of petroleum and diesel fuel in the country has dropped between Sh102 to Sh198 per liter from Wednesday June 2022 compared to last month.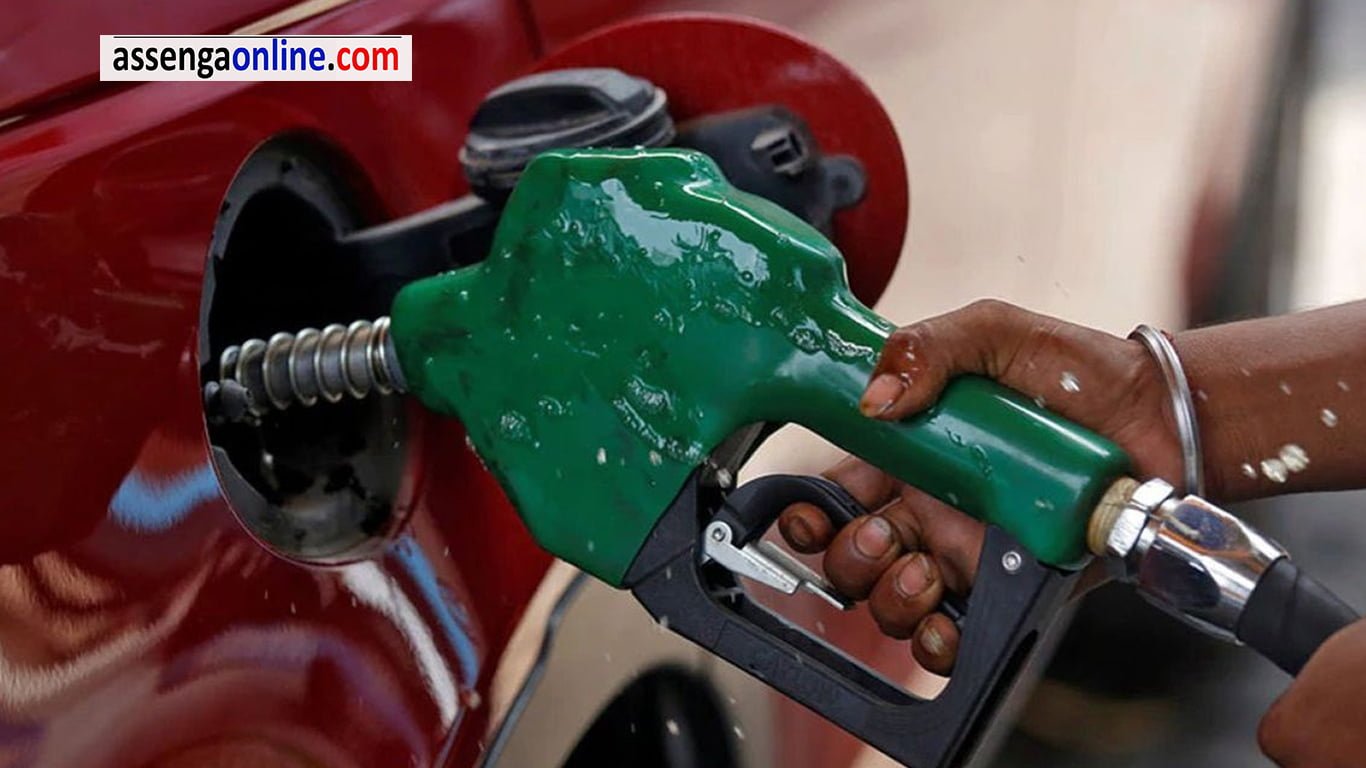 A report released Tuesday, May 31, 2022 by the Energy and Water Utilities Regulatory Authority (EWURA) shows a decrease of Sh152 per liter of petrol to Sh2,994 compared to Sh3,148 of May 2022.
For diesel fuel in Dar es Salaam Region the price has been reduced to Sh3,131 per liter compared to Sh3,258 of the previous month equivalent to a decrease of Sh127.
In the Tanga region the price of a liter of petrol and diesel has decreased by Sh176 and Sh102 to Sh2, 985 and Sh3,162 in the respective period.
The drop in oil prices comes three weeks after President Samia Suluhu Hassan instructed the Ministry of Energy to address the issue and expressed the government's intention to address the increase in the commodity product, which is most affected by the global market downturn.
Bei mpya za mafuta Tanzania June 2022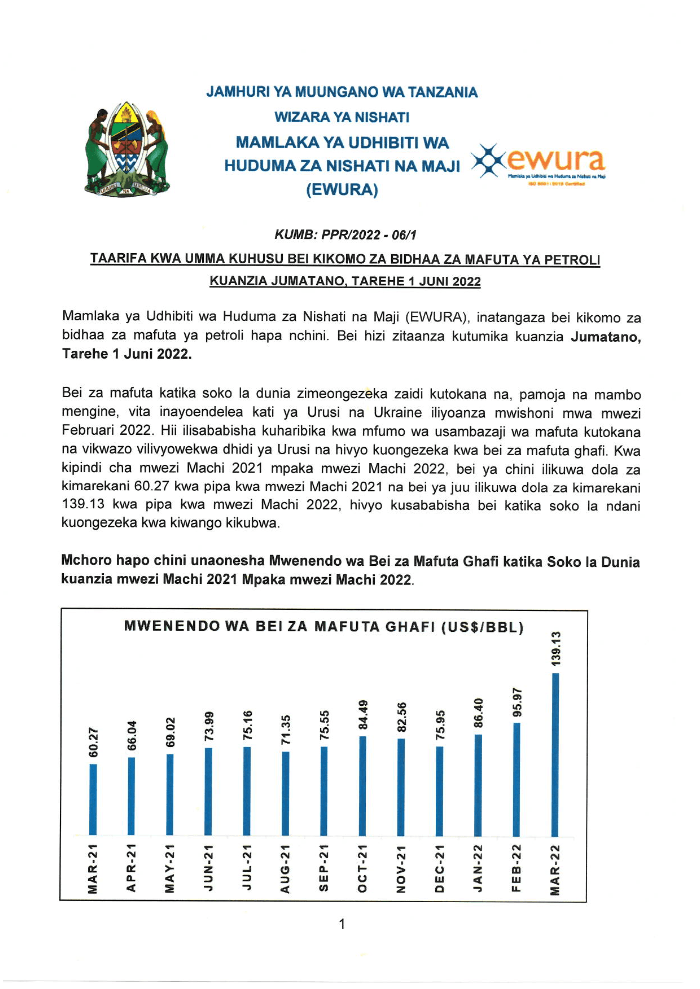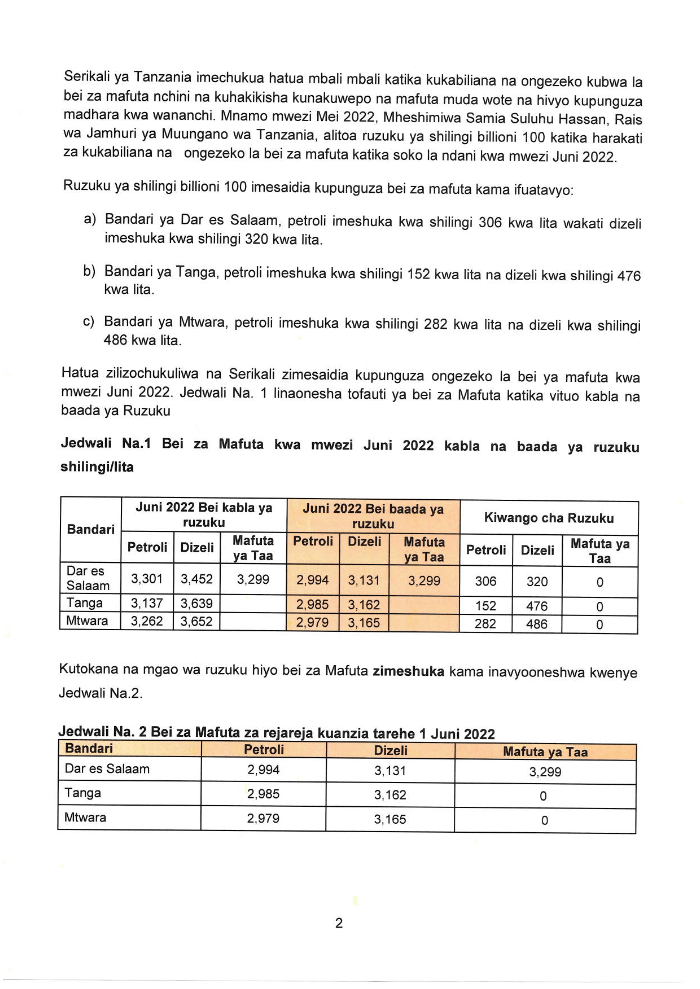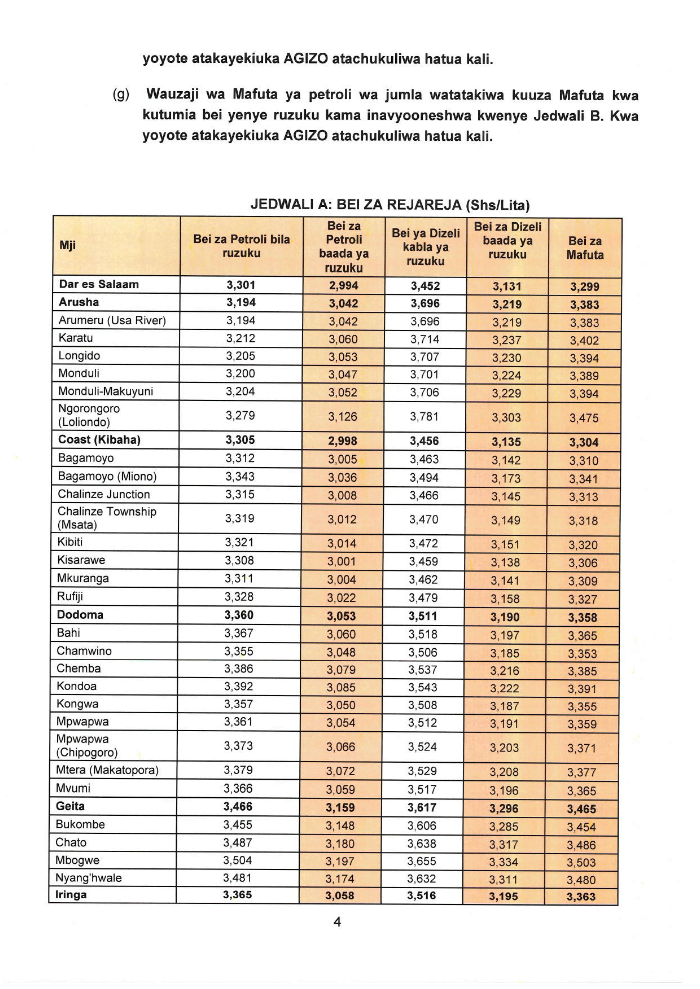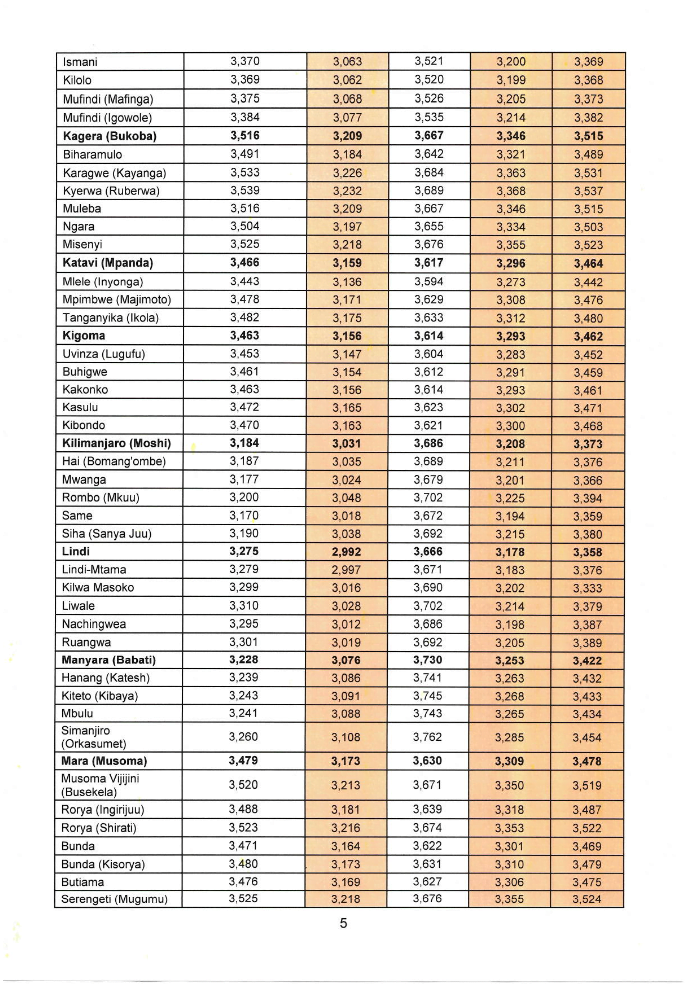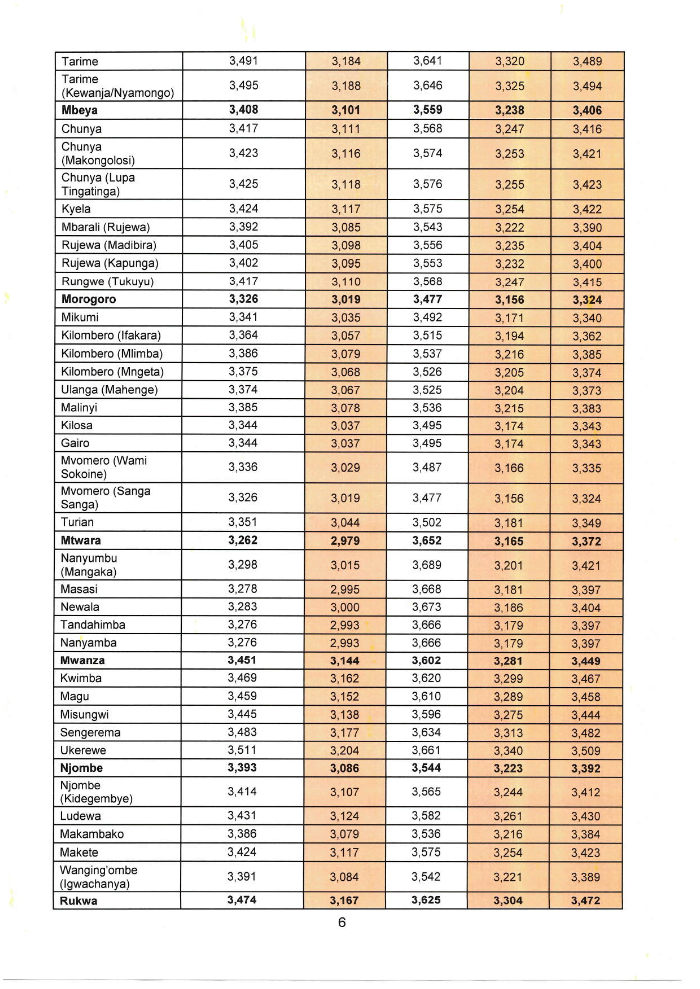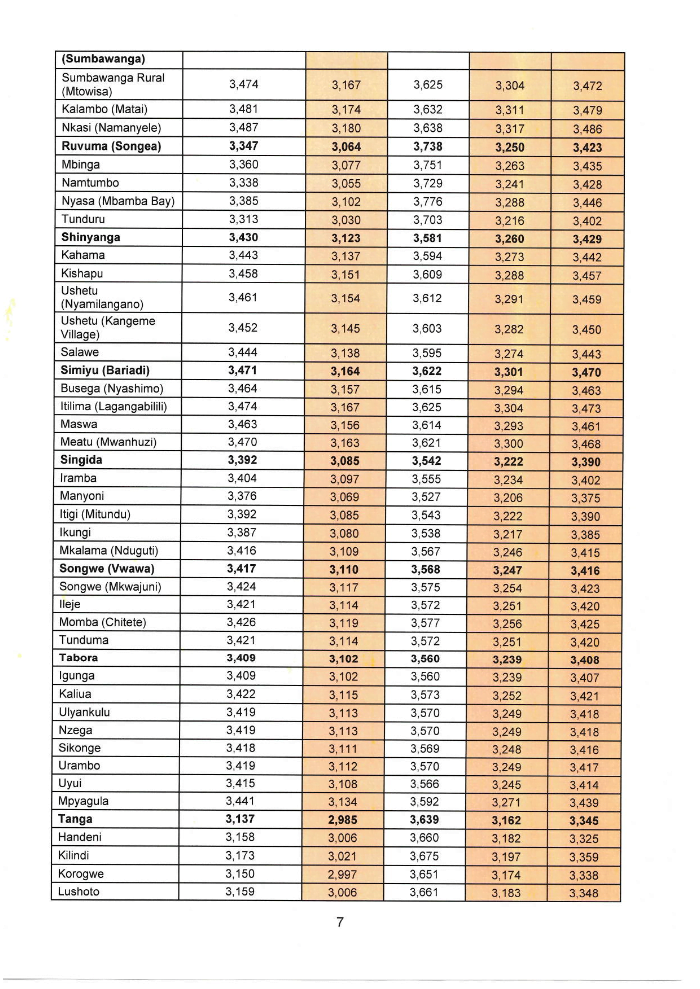 The Energy and Water Utilities Regulatory Authority (EWURA), is an independent energy and water services regulatory body, established by EWURA Act Chapter 414 of the Laws of Tanzania and its amendments no. 6 of 2019.
EWURA, officially launched in September, 2006 with the responsibility of overseeing all economic and technical activities in the Energy sector (electricity, petroleum and natural gas); and Water (water and sanitation).