55 Field Officers II Jobs at Agricultural Seed Agency (ASA)
Field Officers II Jobs at Agricultural Seed Agency
Field Officers II Jobs at Agricultural Seed Agency. ASA was established under the Executive Agencies Act [Cap.245 R.E. 2002]. The Agency was launched in June 2006 as a semi-autonomous body under the Ministry of Agriculture, Food Security and Cooperatives.
The Agency took over the responsibilities that were performed by the Seed Unit of the Ministry of Agriculture Food Security and Cooperatives. The aim of establishing ASA is to ensure high quality agricultural seeds are available to farmers at affordable price.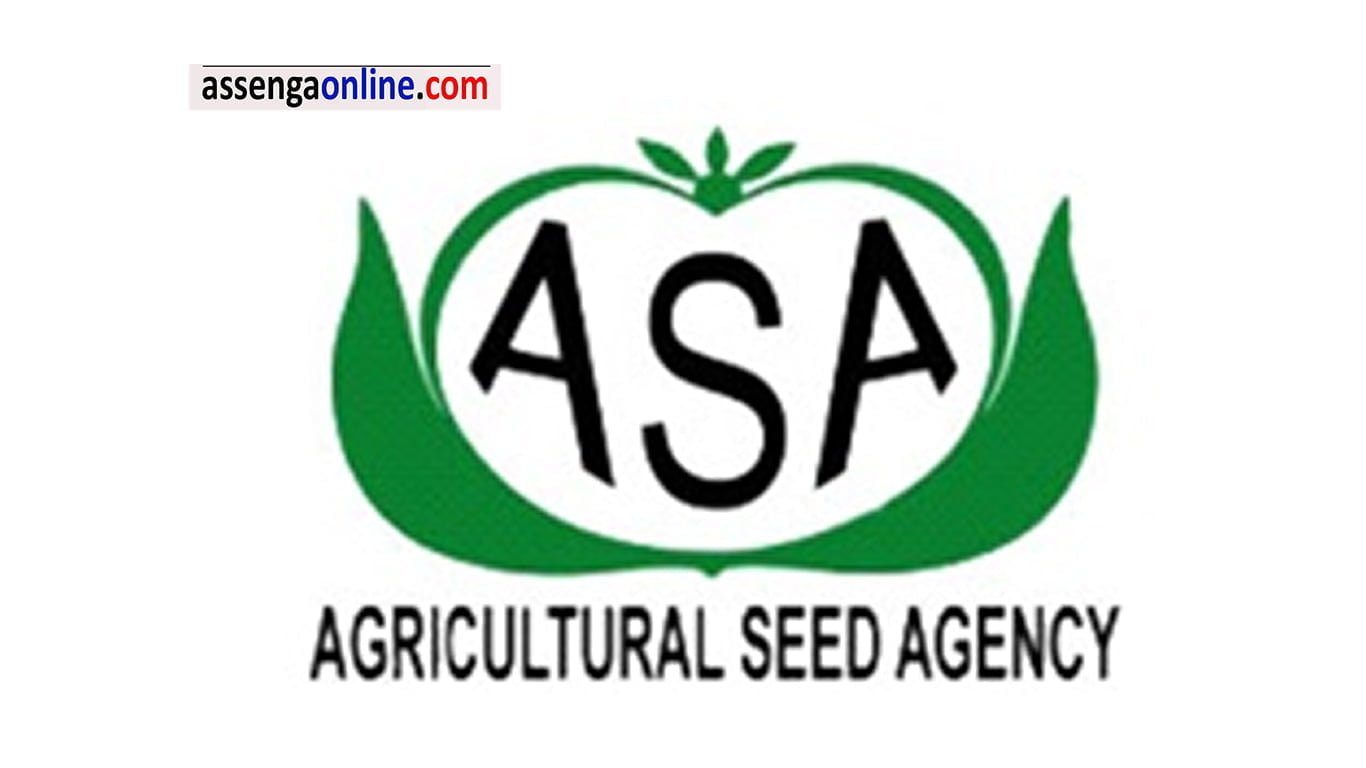 The key functions of the Agency include, expanding seed production and distribution networks so as to facilitate seed accessibility by farmers, promotion of increased private sector participation in the seed industry development through establishment of public-private partnerships or joint ventures in seed production and distribution, promotion of increased demand of certified seed by farmers and strengthening research capacities for breeding and producing varieties that address farmers' specific demands.
55 Field Officers II Jobs at Agricultural Seed Agency (ASA)
POST: AGRICULTURAL FIELD OFFICER II – 55 POST
EMPLOYER:  The Agricultural Seed Agency (ASA)
APPLICATION TIMELINE: 2022-07-23 2022-08-05
DUTIES AND RESPONSIBILITIES
i. To plan for field labor force for various field activities;
ii. To allocate and supervise daily tasks to the field laborers;
iii. To carry out daily field activities such as land preparation, planting, weeding, and harvesting;
iv. To prepare field laborers attendance report; and
v. To perform any other related duties as may be assigned by Supervisor.
QUALIFICATION AND EXPERIENCE
Holder of Diploma in one of the following fields; Agriculture General, Agricultural Education and Extension, Crop Science, Agriculture production or equivalent qualifications from Institution/University recognized by the Government.
REMUNERATION ASSESSMENT 3