Ratiba ya UEFA 2022/23 Check here
Ratiba ya UEFA 2022/23, Ratiba za mechi za UEFA champion league 2022/2023| Ratiba ya UEFA champions league 2022| Ratiba ya UEFA leo. The Champions League is the pinnacle of club football, and each year's group-stage draw marks the start of all 32 teams' quest for the European Cup.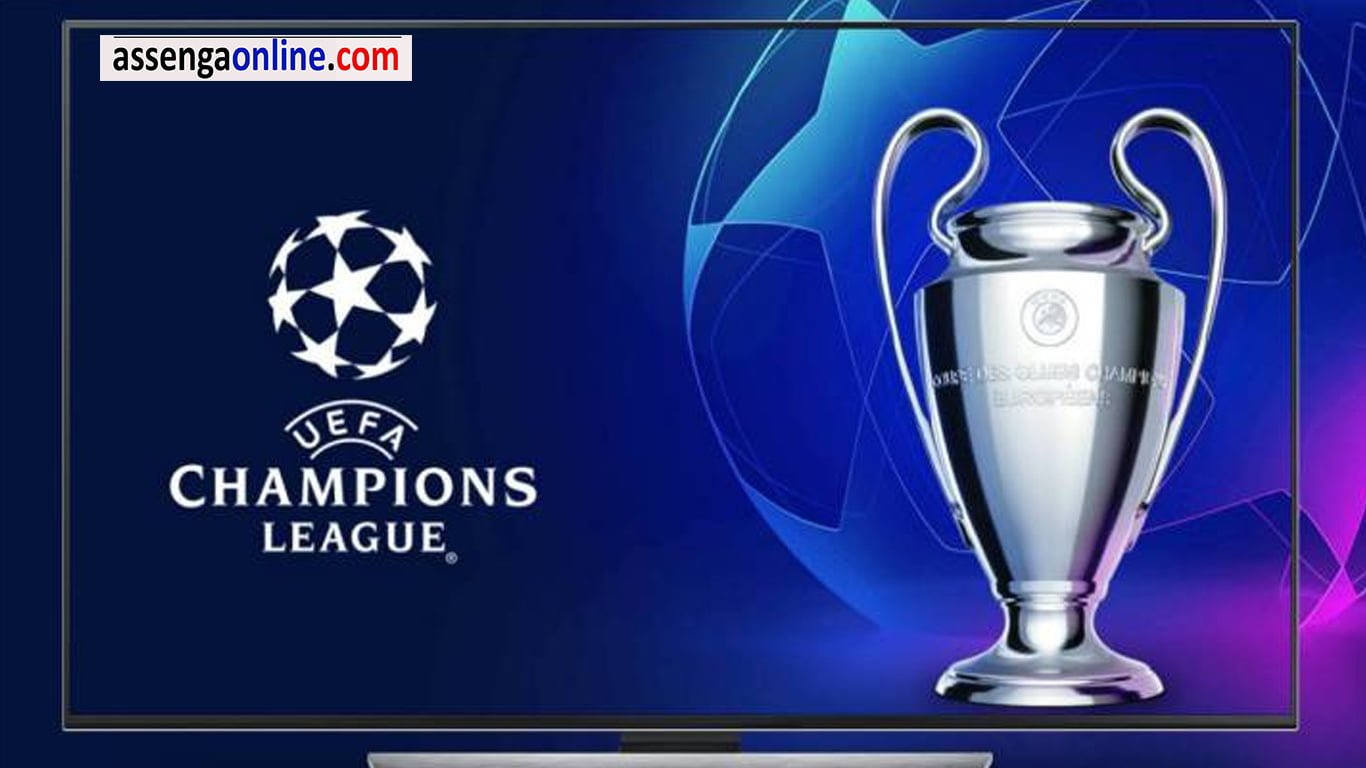 And every Champions League campaign begins well before the group stage's matchday one. Qualifying may have been happening since June, but it's the group draw, tonight in Istanbul, is truly the beginning of all 32 participating clubs' journey to the final on June 10 — back here, in the biggest city in Turkey.
Ratiba ya UEFA 2022/23
European football has been back for some time. The Premier League, Bundesliga and Ligue 1 have been underway for nearly three weeks now. But the start of another Champions League season, when the continent's premier clubs square off under the floodlights on Tuesday and Wednesday nights, that's when the term "European football" truly comes to the fore. Ratiba za mechi za UEFA champion league 2022
Matchday 1 fixtures
6 September 2022 
Dinamo Zagreb vs Chelsea (18:45)
Dortmund vs Copenhagen (18:45)
Salzburg vs AC Milan (21:00)
Celtic vs Real Madrid (21:00)
Leipzig vs Shakhtar (21:00)
Sevilla vs Man City (21:00)
Paris vs Juventus (21:00)
Benfica vs Maccabi Haifa (21:00)
7 September 2022
Ajax vs Rangers (18:45)
Frankfurt vs Sporting CP (18:45)
Napoli vs Liverpool (21:00)
Atlético vs Porto (21:00)
Club Brugge vs Leverkusen (21:00)
Barcelona vs Plzeň (21:00)
Inter vs Bayern (21:00)
Tottenham vs Marseille (21:00)
Matchday 2 fixtures
13 September 2022
Plzeň vs Inter (18:45)
Sporting CP vs Tottenham (18:45)
Liverpool vs Ajax (21:00)
Rangers vs Napoli (21:00)
Porto vs Club Brugge (21:00)
Leverkusen vs Atlético (21:00)
Bayern vs Barcelona (21:00)
Marseille vs Frankfurt (21:00)
14 September 2022
AC Milan vs Dinamo Zagreb (18:45)
Shakhtar vs Celtic (18:45)
Chelsea vs Salzburg (21:00)
Real Madrid vs Leipzig (21:00)
Man City vs Dortmund (21:00)
Copenhagen vs Sevilla (21:00)
Juventus vs Benfica (21:00)
Maccabi Haifa vs Paris (21:00)
Matchday 3 fixtures
4 October 2022
Bayern vs Plzeň (18:45)
Marseille vs Sporting CP (18:45)
Liverpool vs Rangers (21:00)
Ajax vs Napoli (21:00)
Porto vs Leverkusen (21:00)
Club Brugge vs Atlético (21:00)
Inter vs Barcelona (21:00)
Frankfurt vs Tottenham (21:00)
5 October 2022
Salzburg vs Dinamo Zagreb (18:45)
Leipzig vs Celtic (18:45)
Chelsea vs AC Milan (21:00)
Real Madrid vs Shakhtar (21:00)
Man City vs Copenhagen (21:00)
Sevilla vs Dortmund (21:00)
Juventus vs Maccabi Haifa (21:00)
Benfica vs Paris (21:00)
Matchday 4 fixtures
11 October 2022
Copenhagen vs Man City (18:45)
Maccabi Haifa vs Juventus (18:45)
Dinamo Zagreb vs Salzburg (21:00)
AC Milan vs Chelsea (21:00)
Shakhtar vs Real Madrid (21:00)
Celtic vs Leipzig (21:00)
Dortmund vs Sevilla (21:00)
Paris vs Benfica (21:00)
12 October 2022
Napoli vs Ajax (18:45)
Atlético vs Club Brugge (18:45)
Rangers vs Liverpool (21:00)
Leverkusen vs Porto (21:00)
Barcelona vs Inter (21:00)
Plzeň vs Bayern (21:00)
Tottenham vs Frankfurt (21:00)
Sporting CP vs Marseille (21:00)
Matchday 5 fixtures
25 October 2022
Salzburg vs Chelsea (18:45)
Sevilla vs Copenhagen (18:45)
Dinamo Zagreb vs AC Milan (21:00)
Celtic vs Shakhtar (21:00)
Leipzig vs Real Madrid (21:00)
Dortmund vs Man City (21:00)
Paris vs Maccabi Haifa (21:00)
Benfica vs Juventus (21:00)
26 October 2022
Club Brugge vs Porto (18:45)
Inter vs Plzeň (18:45)
Napoli vs Rangers (21:00)
Ajax vs Liverpool (21:00)
Atlético vs Leverkusen (21:00)
Barcelona vs Bayern (21:00)
Tottenham vs Sporting CP (21:00)
Frankfurt vs Marseille (21:00)
Matchday 6 fixtures
1 November 2022
Porto vs Atlético (18:45)
Leverkusen vs Club Brugge (18:45)
Liverpool vs Napoli (21:00)
Rangers vs Ajax (21:00)
Bayern vs Inter (21:00)
Plzeň vs Barcelona (21:00)
Sporting CP vs Frankfurt (21:00)
Marseille vs Tottenham (21:00)
2 November 2022
Real Madrid vs Celtic (18:45)
Shakhtar vs Leipzig (18:45)
Chelsea vs Dinamo Zagreb (21:00)
AC Milan vs Salzburg (21:00)
Man City vs Sevilla (21:00)
Copenhagen vs Dortmund (21:00)
Juventus vs Paris (21:00)
Maccabi Haifa vs Benfica (21:00)
Knockout stage dates
Round of 16 draw: 7 November
Round of 16: 14/15/21/22 February & 7/8/14/15 March 2023
Quarter-final and semi-final draw: 17 March 2023
Quarter-finals: 11/12 & 18/19 April 2023
Semi-finals: 9/10 & 16/17 May 2023
Final: 10 June 2023