Yanga vs Ruvu Shooting live Updates May 4, 2022
Yanga vs Ruvu Shooting live Updates May 4, 2022, NBC Premire Legue 2021/22, Yanga na Ruvu shooting leo.
Premier League champions Tanzania Mainland, Yanga today will need a victory of any kind against Ruvu Shooting at Lake Tanganyika Stadium in Kigoma to reach 58 points that will make them enter the living room of the Mainland Premier League championship room.
While Yanga need the victory, Ruvu Shooting, which has taken the game to Kigoma, will need a win in any case to put themselves in a good position to remain in the Premier League next season.
Yanga Club has said it needs the victory not only to get closer to the championship, but to give its members and fans the gift of Idd El Fitri, with Ruvu Shooting claiming if Kigoma is the end of the railway, then today will be the end for Yanga not to lose any match.
Yanga Information Officer, Hassan Bumbuli, said their team has received a great and positive reception, so what they are paying for is a victory.
Ruvu Shooting spokesperson Masau Bwire said today would be the last time Yanga would play a match without losing.
"Because Kigoma is the end of the railway, now we want it to be the end for them to continue not losing. We are determined, we are well and we are ready.

Ruvu Shooting ranks 14th in the league standings, with 21 points so far.
Kikosi cha Yanga leo against Ruvushooting
Young Africans Sports Club (often known as Yanga) is a Tanzanian football club headquartered in Jangwani, Dar es Salaam. The club was founded in 1935 and plays its home games at the Benjamin Mkapa Stadium.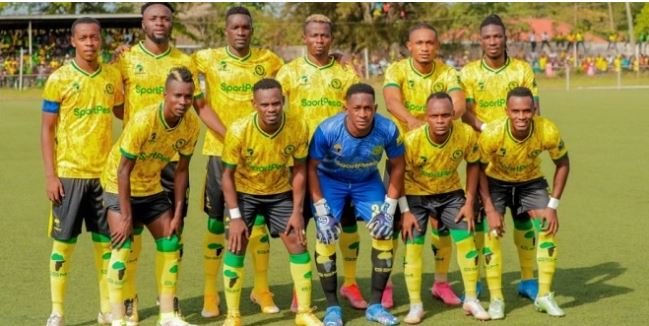 Predictions
Djigui Diarra
Djuma Shaban
Kibwana Shomari
Dickson Job
Bakari Mwamnyeto
Yannick Bangala
Jesus Moloko
Khalid Aucho
Fiston Mayele
Feisal Salum
Saido Ntibanzokiza
"We arrived safely and received a great reception, as the last time we saw Kigoma fans was in the FA Cup finals last season, but they were not lucky enough to see Fiston Mayele, Khalid Aucho and others and this was their chance to see them. We came to collect points. "Thirdly, we pray for our team to get good results so that we can give the team members and fans Idd Mubarak," he said Bumbuli
Kikosi cha Ruvu shooting leo against Yanga Sports Club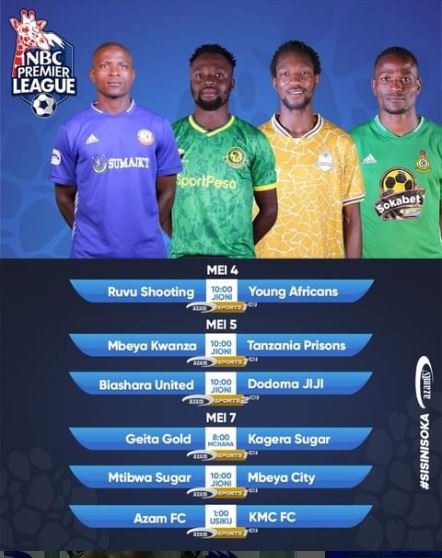 Matokeo ya Yanga na Ruvu shooting leo
Loading