Makundi ya kombe la shirikisho Afrika 2022/23
Makundi ya kombe la shirikisho Afrika 2022, Kundi la yanga shirikisho CAF 2022/2023,  CAF confederation cup group stage 2022/23, Droo ya Makundi Kombe la shirikisho 2022/23 CAF. The CAF Confederation Cup, officially named TotalEnergies CAF Confederation Cup for sponsorship reasons, is an annual club association football competition organised by the CAF since 2004. Clubs qualify for the competition based on their performance in their national leagues and cup competitions.
It is the second-tier competition of African club football, ranking below the CAF Champions League. The winner of the tournament faces the winner of the CAF Champions League in the following season's CAF Super Cup.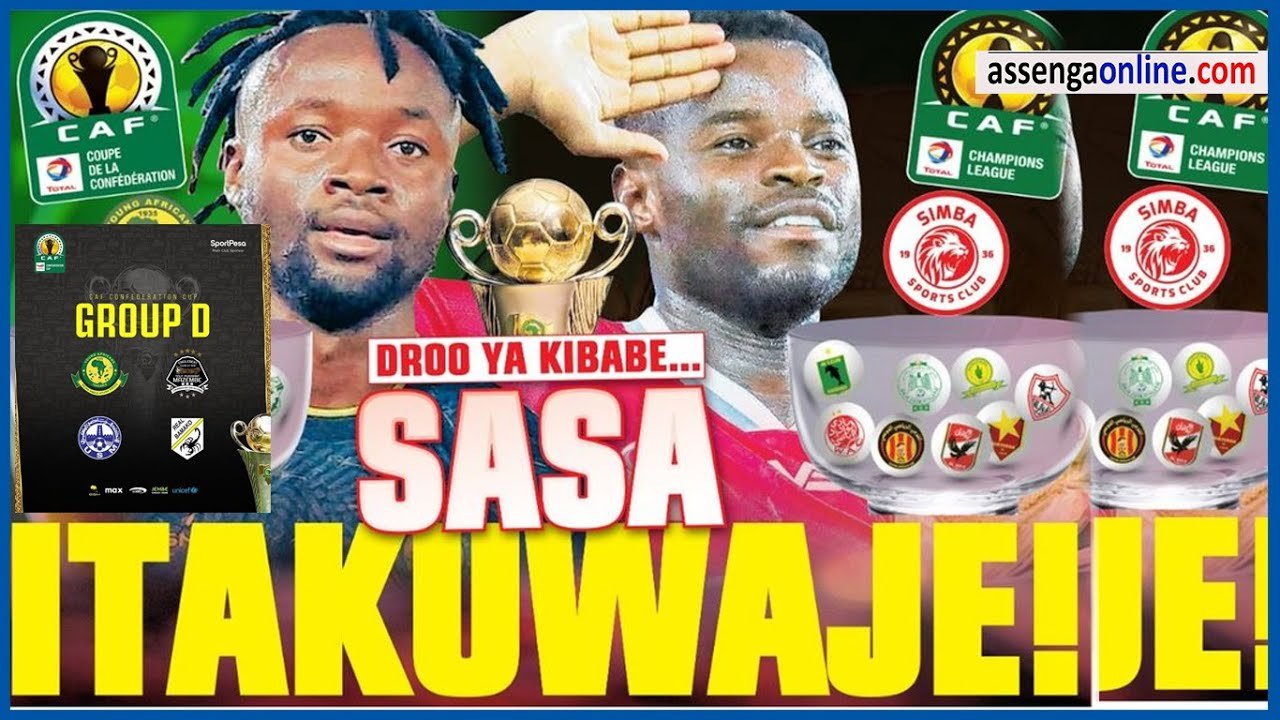 Makundi ya kombe la shirikisho Afrika 2022| CAF confederation cup group stage 2022/23 Draw
#TotalEnergiesCAFCC, Kundi la yanga shirikisho CAF 2022/2023
Group A
USM Alger
Marumo Gallants FC
Al Akhdar SC
FC Saint Eloi Lupopo
Group B
SECMimosas
Diables Noirs
RiversUnitedFC
DC Motema Pembe
Group C
Pyramidsfc
Asko de Kara
Future FC
Association Sportive des Forces Armées Royales (ASFAR)
Group D
TPMazembe
US Monastirienne
Yanga SC
AS Real de Bamako
#TotalEnergiesCAFCC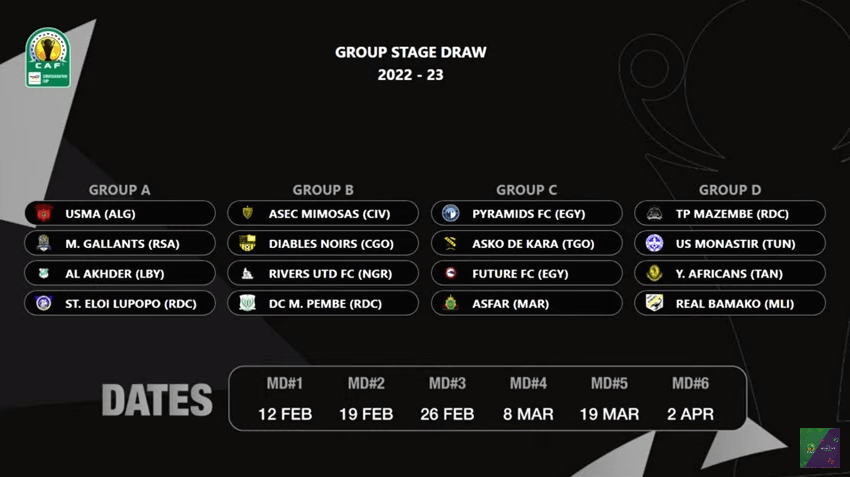 Timu zilizofuzu Makundi ya kombe la shirikisho Afrika 2022
Rivers United FC
ASFAR Club
US Monastir
DC Motema Pembe

TPMazembe

USM Alger
Young Africans
Pyramids FC
Future FC
AS Real de Bamako
ASEC Mimosas
Al Akhder
Diables Noirs
ASKO De Kara
FC Saint Eloi Lupopo
Marumo Gallants
CAF is the governing body of African football and was founded in 1957. The founding members are Egypt, Sudan, Ethiopia and South Africa. With a membership of 54 Member Associations, the secretariat is based in Egypt. Msimamo Kundi D CAF Confederation Cup 2021/22