4 Nursing Officer Jobs at OSHA (Occupational Safety and Health Agency)
Nursing Officer Jobs at OSHA (Occupational Safety and Health Agency). Occupational Safety and Health Agency (OSHA) is a Government Agency established under the Executive Agencies Act No. 30 of 1997 with the main objective of promotion of Safe and Healthy working environment as stipulated in the Occupational Health and Safety Act No. 5 of 2003. The Agency is mandated to perform its functions in Tanzania mainland. Currently, OSHA has six (6) administrative zones namely Northern Zone, Lake Zone, Southern Highlands Zone, Central Zone, Southern Zone and Coast Zone.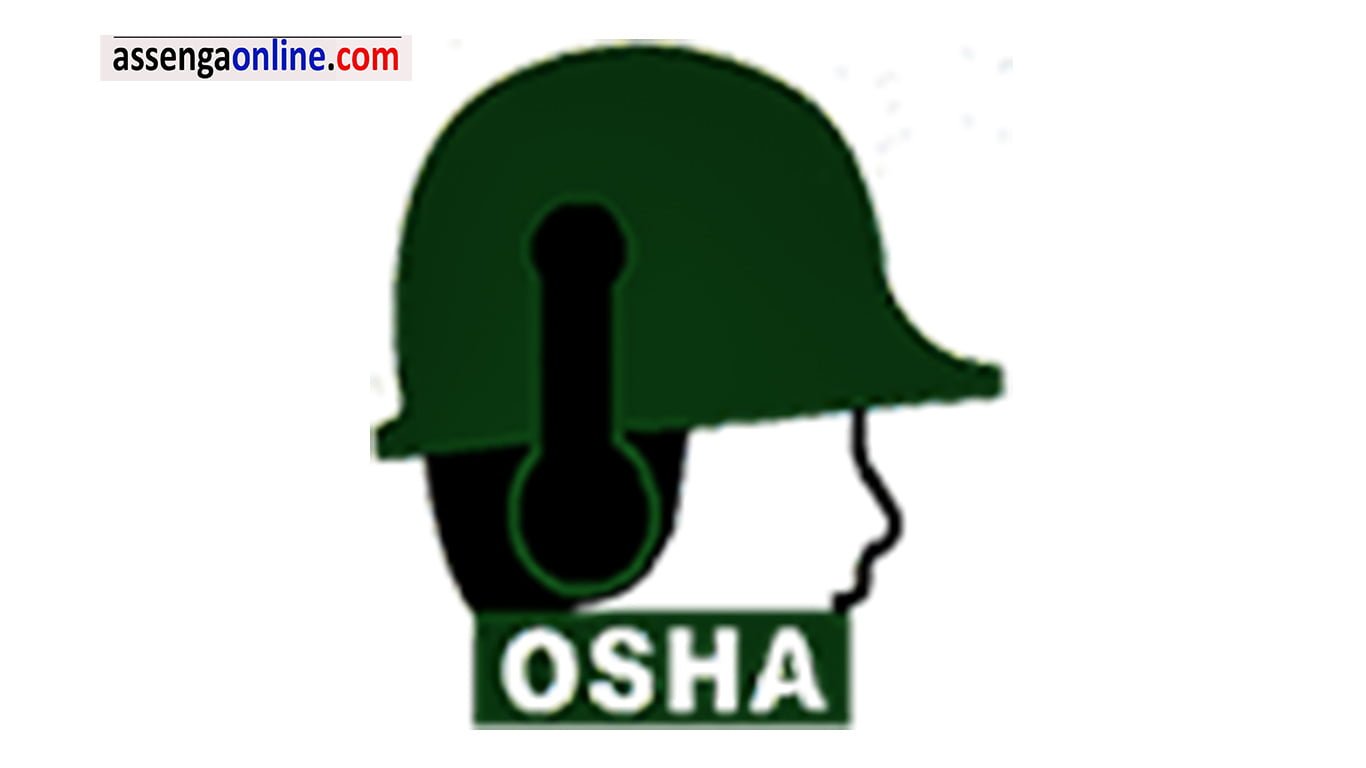 4 Nursing Officer Jobs at OSHA (Occupational Safety and Health Agency)
On behalf of Occupational Safety and Health Agency (OSHA) Public Service Recruitment Secretariat invites qualified Tanzanians to fill vacant posts mentioned below
POST: NURSING OFFICER II – 4 POST
EMPLOYER: Occupational Safety and Health Authority (OSHA)
APPLICATION TIMELINE: 2022-06-08 2022-06-21
JOB SUMMARY NA
DUTIES AND RESPONSIBILITIES
i. To carry out general walk through workplace inspections for the purpose of the establishment of compliance status
ii. To carry out fitness to work medical examinations and recommend remedial measures for identified problems
iii. To provide inputs in the preparation of Business plan, Strategic plan and other policy formulation in relation to medical issues
iv. To prepare and submit reports timely
v. To prepare articles and manuals on Occupational Health
vi. To maintain records and provide written and verbal reports as required
vii. To prepare OHS medical surveillance reports
viii. To plan and implement specific occupational health programs
ix. To keep records of Inspections
x. To provide input for occupational health surveys and researches
xi. To provide inputs for Business plan, Strategic plan, occupational health issues
xii. To prepare articles on occupational health
xiii. To interpret scientific data collected during investigations and recommend appropriate control methods
xiv. To conduct follow up inspections to ensure corrective measures have been implemented
xv. To review documents from stakeholder
xvi. To assist in the carrying out of statutory medical examination (Pre-employment, periodic, exit and special)
xvii. To provide counseling on health issues, poly substance abuse
xviii.TO assist / facilitate OHS training
xix. To performing any other related duties as may be assigned
QUALIFICATION AND EXPERIENCE
Holder of Bachelor Degree in Nursing, Midwifery or its equivalent from a recognized institution plus successful completion of Internship. Must be registered with Tanzania Nurses and Midwives Council.

REMUNERATION OSHAS 5