6 Job vacancies at Sengrema District Hospital _ August 2022
Job vacancies at Sengrema District Hospital
Job vacancies at Sengrema District Hospital. Sengerema District Council is among the 8 district Council within Mwanza Region,  Located  South West of Mwanza City Council.  The head quarter of Sengerema District Council is located at Sengerema town, 35 kms from Mwanza City.   The district Council has an area of 8,817 square kilometers.  Out of this area, 3,335 square kms are dry while 5,482 are covered by water of Lake Victoria.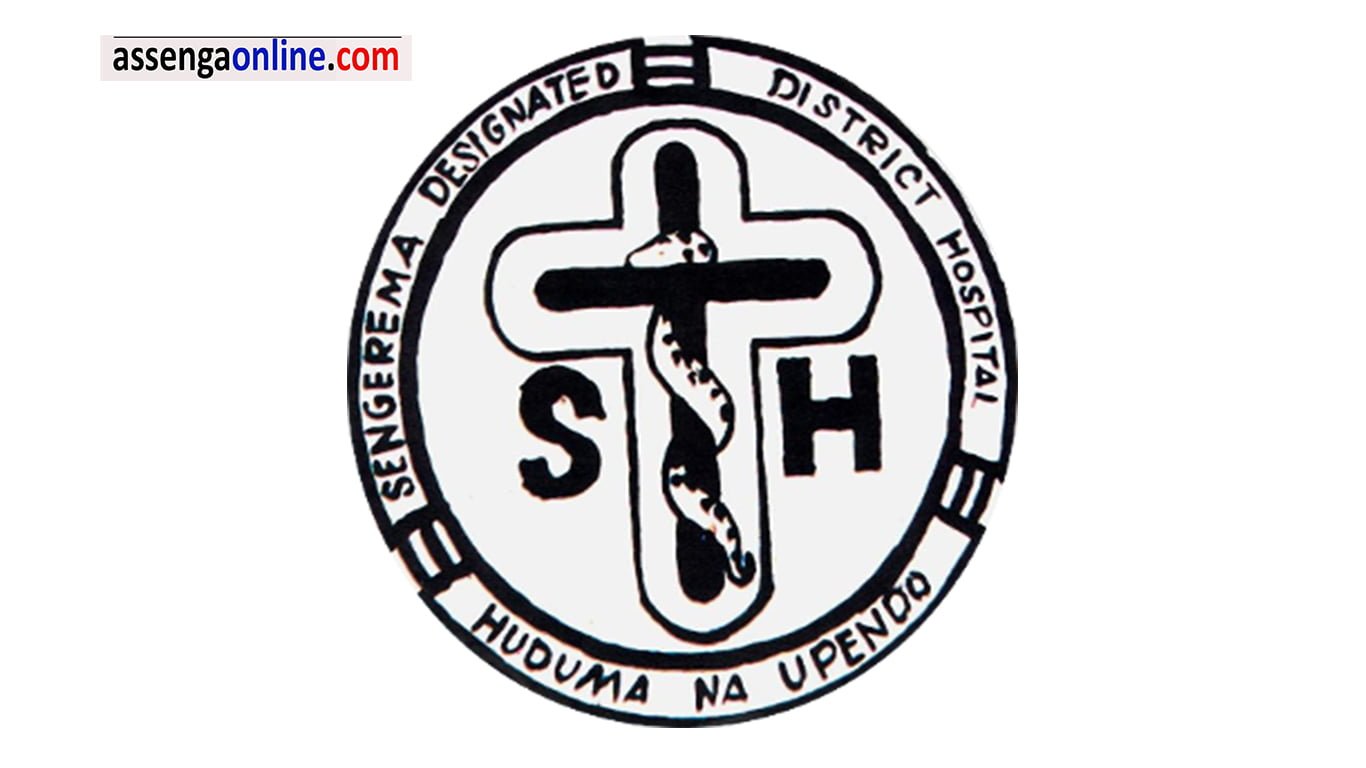 Sengerema  Hospitali run under the Catholic Diocese of Geita collaborating with the Government Ministry of Health Under the Executive Director Sengerema District Council in the provision of health services to citizens. The hospital was founded in 1959 by the Brothers of Mercy of St. Joannes de Deo and the Sisters of Charity of St Charles Borromeo from the Netherlands on request of Bishop Blomjous, Bishop of Mwanza.
6 Job vacancies at Sengrema District Hospital _ various posts
In addition, in the collaboration, the hospital has received approval for a NEW EMPLOYMENT on 25/07/2022 from the Secretary General, Office of the President, Public Service Management and Good Governance with Ref. And. FA. dated 09/06/2022.
Medical Practitioner of Hospital The Sengerema district council wishes to announce Six job vacancies for various health cadres as follows;
1. Doctor level Il Position 1
2. Dental Assistant Position 1
3. Physician grade II Position 2
4. Technological Officer Position 1
5. Assistant Nursing Officer grade Il Position 1
GENERAL QUALIFICATIONS FOR APPLICANTS
The applicant must be a citizen of Tanzania and not more than 45 years old. ii. The applicant should attach the birth certificate iii. An applicant who is already a Public Servant and has obtained the qualifications to enter a cadre different from the one he has, should pass his letter of application for job positions to his Employers.
iv. The applicant should attach a detailed C.V with addresses and available phone numbers along with the names of three reliable referees.
v. All applications should be attached with professional certificates, details, copies of certificates of Form four and Form six for those who have reached that level and certificates of various trainings based on the qualifications of the relevant work.
Certificates
Form IV and VI examination certificate
Computer Certificate
Professional certificates (Professional certificate from respective boards) One "Passport size" recent photo.
v. Testmonial":, "Provisional Results", "Statement of Results", form four and six result documents (FORM IV AND FORM VI RESULTS SLIPS) WILL NOT BE ACCEPTED
vii. Applicants who studied outside of Tanzania should ensure that their certificates have been verified and approved by the relevant Authority (TCU or NECTA).
viii. An applicant for a retired/dismissed position in the Public Service is not allowed to apply unless approved by the Chief Secretary.
ix. A job applicant who is already employed in an entry-level position in the Public Service should not apply in accordance with the instructions contained in Circular No. CAC. 45/257/01/D/140 dated November 30, 2010.
1. Submission of information and falsified characteristics of the parties will be subject to legal action.
How To apply Open the attached PDF file Below