Matokeo ya uchaguzi kenya 2022 | Who will be the winner, Wagombea urais Kenya 2022. Voting is over in Kenya. Four candidates are vying for the presidency while voters are also electing governors, senators, MPs and representatives of county assemblies.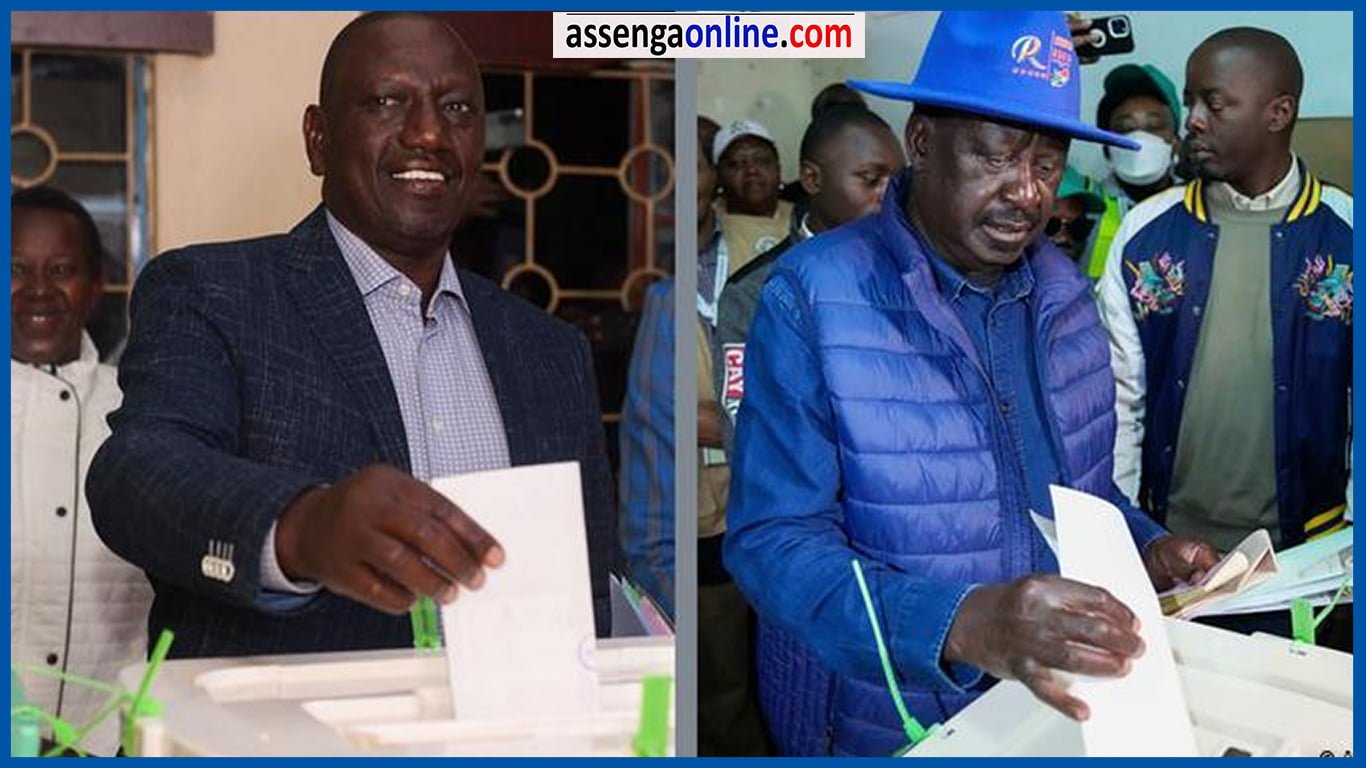 Voters woke up at dawn today to elect new leaders in six positions – President, governors, senators, members of parliament, women's representatives and representatives of county assemblies (MCA). Votes have begun to be counted in closed polling stations
After that the results will start to be announced in the polling stations where each candidate in all positions will know how many votes he got at that station.
The Chairman of the Independent Electoral and Boundaries Commission (IEBC) Wafula Chebukati noted that a total of 46,232 stations have been registered in 2022, which is an increase of 13.08 percent from 2017 where 40,883 stations were registered. The number of registered voters has also increased from 19,611,423 to 22,120,458 equal to an increase of 12.79 percent.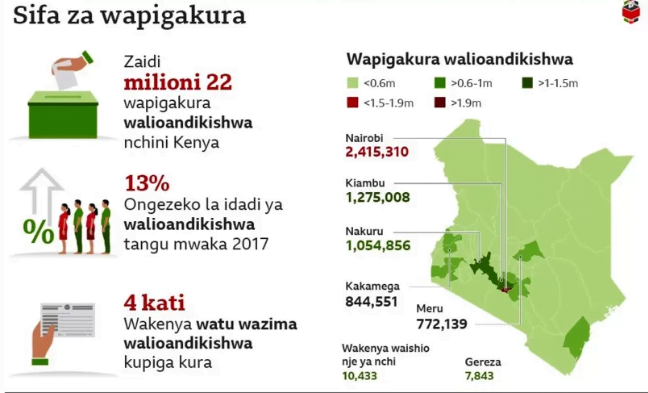 The Independent Electoral and Boundaries Commission will start counting all the votes cast and add them up to get the results. Legally, the Commission has seven days to announce the winner of the presidency. In this year's election, the chairman of the commission, Wafula Chebukati, has said that he will announce the winner of the presidency in the afternoon and not during at night
Matokeo ya uchaguzi kenya 2022