How to increase Twitter followers | Best Simple tips 2022
How to increase Twitter followers
How to increase Twitter followers | Simple tips 2022. Twitter is a social network that allows you to send small messages called "Tweets" and interact with your followers. It is owned by the American company Twitter, Inc. Users use mobile phones or computers to send and read messages. Tweets can only be 140 words long. However, in 2017 this company announced to increase the number of word lengths to 280.[1] These words or messages appear in the user's page. These tweets can usually be read by anyone, but the sender can also make them private. Tweets that are private can only be seen by those who follow you.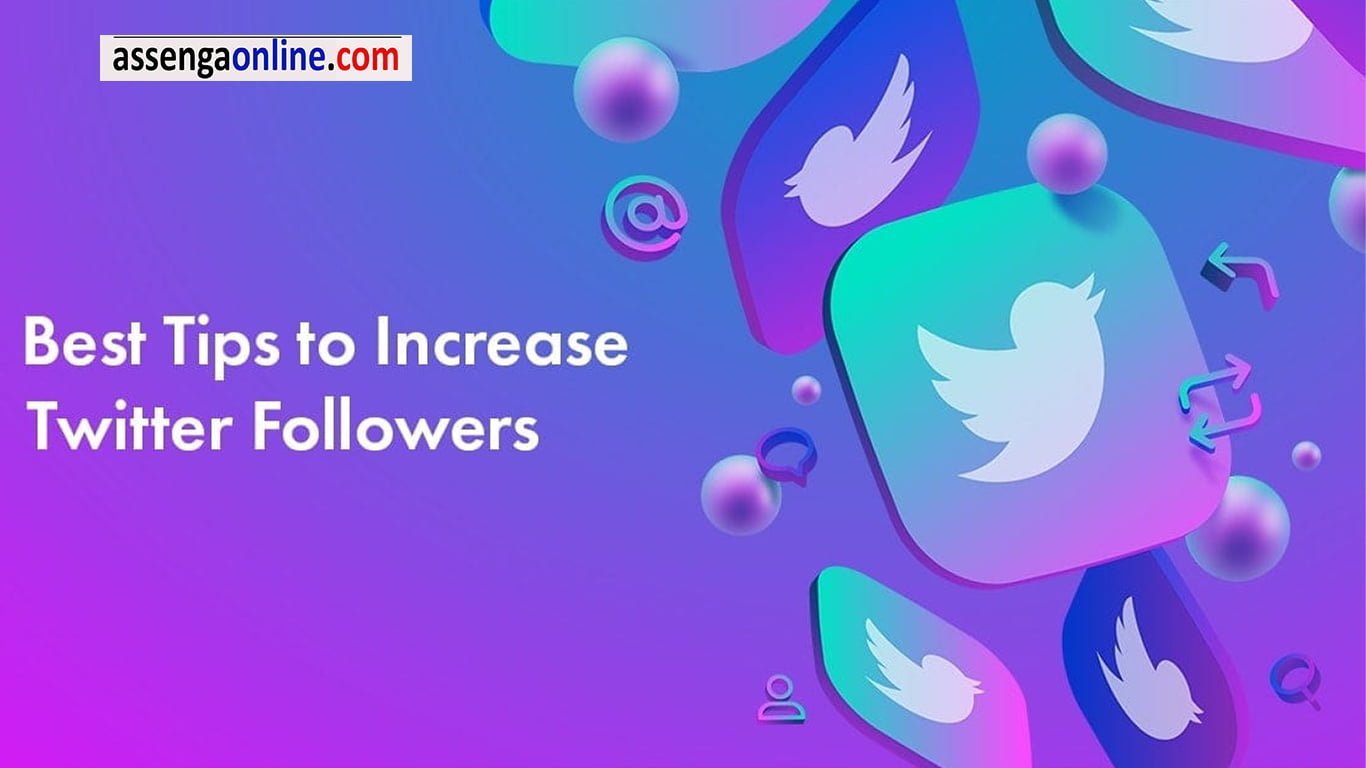 How to increase Twitter followers | Simple tips 2022
Users can subscribe and tweet to other people. That style is called following, and those who subscribe are called followers. At the end of 2009, users were able to follow the creator's lists
Customize Your Profile
Create complete profile with your full name or company one and a handle that fits your brand. Create a keyword-friendly bio that includes a link to your website and a personal photo or company logo. To make sure your page stands out, customize the color scheme, and use a header image to match your brand.
Tweet consistently
It's important to have a regular cadence of content that your audience can count on and look forward to. Create a content calendar to plan out your ideas and ensure you're Tweeting during important seasons and events.
Tweet at relevant time
makes sure you find out when your users are on Twitter so they'll see your tweets. Gain insights using data from Sprout Social, Hootsuite, or Buffer to schedule timely posts that won't get buried in your followers' feeds. The prevailing consensus is that the best time to post is between noon and 3 pm on weekdays.
Interact with others
Engaging with others is a surefire way to gain exposure and a more substantial following. Tweet regularly, reply to others who have mentioned or contacted you for customer support, like and retweet others' posts, and add your comments regularly without being too excessive. When appropriate, suggest other Twitter users by including their handle, and consider using Tweet chats to interact in real-time with followers who have similar interests.
Post Media content
Tweets with images and videos get more engagement. Adding a relevant, high-quality image to a tweet can increase engagement by around 150%, while tweets with videos are six times more likely to be retweeted. If you don't have video, use images
Share relevant and useful content
People come to Twitter to take part in conversations and consume content they're interested in. So to grow your followers, you have to make sure that your content appeals to your audience and adds value — whether that's Tweeting about sales, product tutorials, or current events.
Use Relevant Hashtags
A hashtag is a combination of letters, numbers, and/or emoji preceded by the # symbol (e.g., #NoFilter). They are used to categorize content. Hashtags are arguably the most powerful feature on Twitter. Use them often—aim for at least two per tweet. Hashtags are how people find your tweets through search. Make sure to use ones that are relevant to your brand and audience. See what's trending and look at competitors' tweets for ideas, or create a new one that might take off.