2 Job vacancies at SOS Children Villages Tanzania _ Mama Msaidizi wa SOS
Job vacancies at SOS Children Villages Tanzania
Job vacancies at SOS Children Villages Tanzania. SOS Children's Villages Tanzania is a local non-government organization affiliated to Sos Children's Villages International, a worldwide child care organization that provides orphaned and destitute children with a permanent home and educational opportunities. Established 60 years ago, SOS Children's Villages International the umbrella organization, currently has Children's Villages and other projects in 135 countries around the world. Globally, it runs the SOS Children's Village Programme which has two main arms, i.e. Family Based Care based at SOS Children's Villages and Family Strengthening Programmes supporting families in local communities.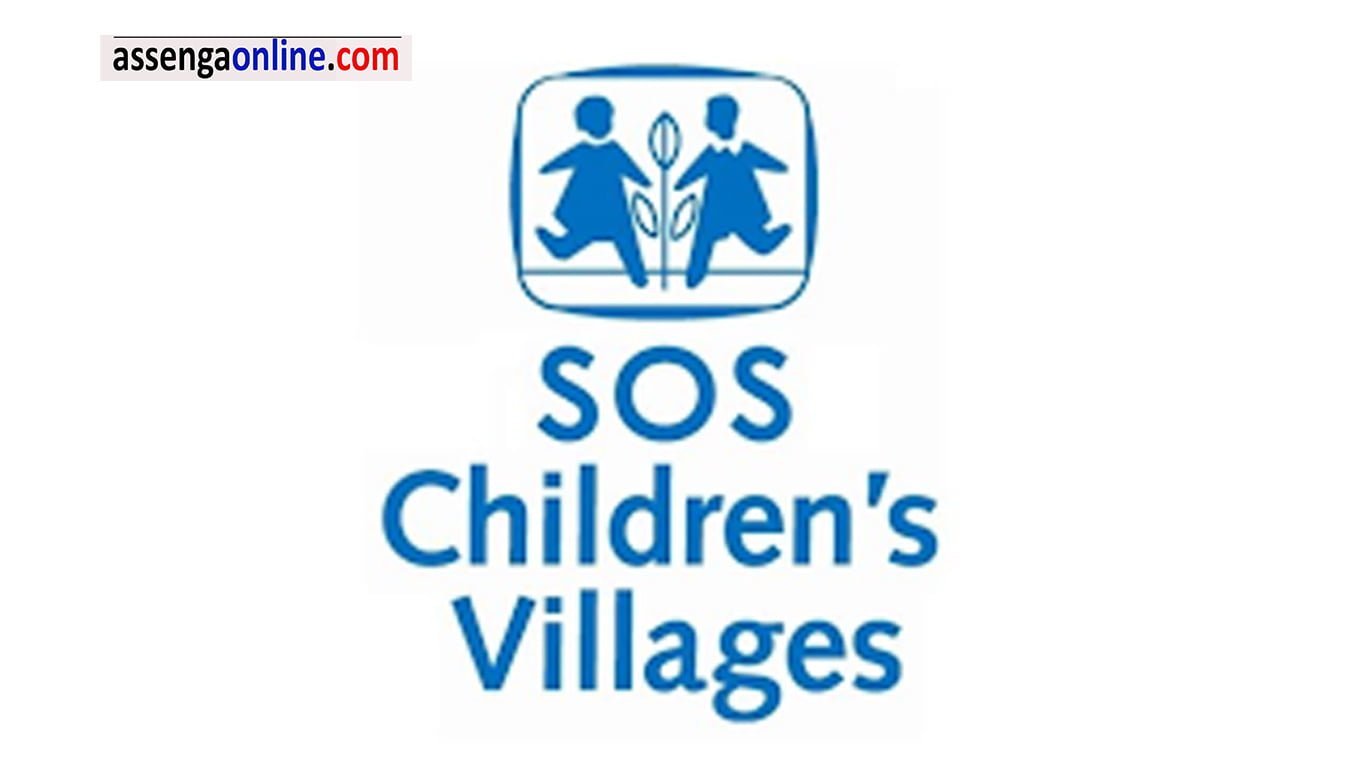 SOS has been working in the United Republic of Tanzania since 1991, and implements its programs in the following locations Zanzibar, Arusha, Dar es Salaam, Mwanza and Iringa.
2 Job vacancies at SOS Children Villages Tanzania
Job Title: Mama Msaidizi wa SOS at SOS Children's Villages
Duty station: Arusha (2 posts)
Reporting to: Maratibu wa Malezi Mbadala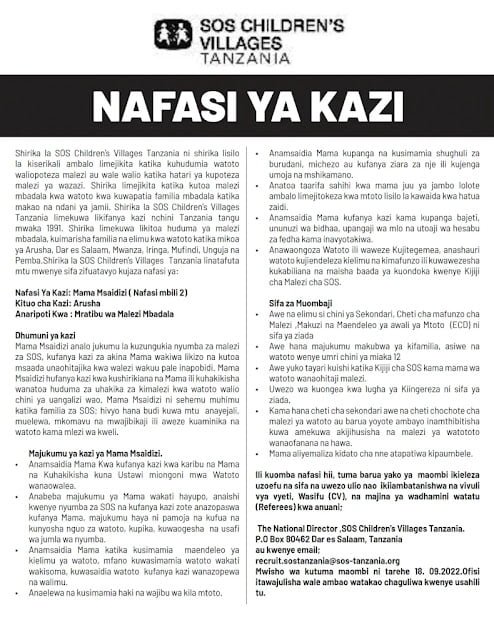 Method of Application
To apply for this position, send your application letter by email describing how your experience, qualifications and competencies make you the right candidate for this position. Enclose ONLY detailed and updated CV with telephone contacts, email address and details of at least 3 referees. Only contacted candidates for the interview will submit copies of academic, professional certificates and passport size photo. Closing date is 18th September, 2022. To apply please send to;
Please Note: SOS Children's Villages Tanzania holds strict child safeguarding principles and a zero-tolerance policy for conducts of sexual harassment, exploitation and abuse in the workplace and other places where the organization's activities are rendered. Parallel to technical competence, recruitment, selection and hiring decisions will give due emphasize to assessing candidates value congruence and thorough background checks, police clearance reference check processes.
Only short listed candidates will be contacted.