Bodi ya mikopo Tanzania 2022/23
Bodi ya mikopo Tanzania 2022/23. The Higher Education Students' Loans Board (HESLB) was established by
HESLB Act (CAP 178) and became effective in July 2005. HESLB is mandated to, among others, issue loans and or grants to needy and eligible students.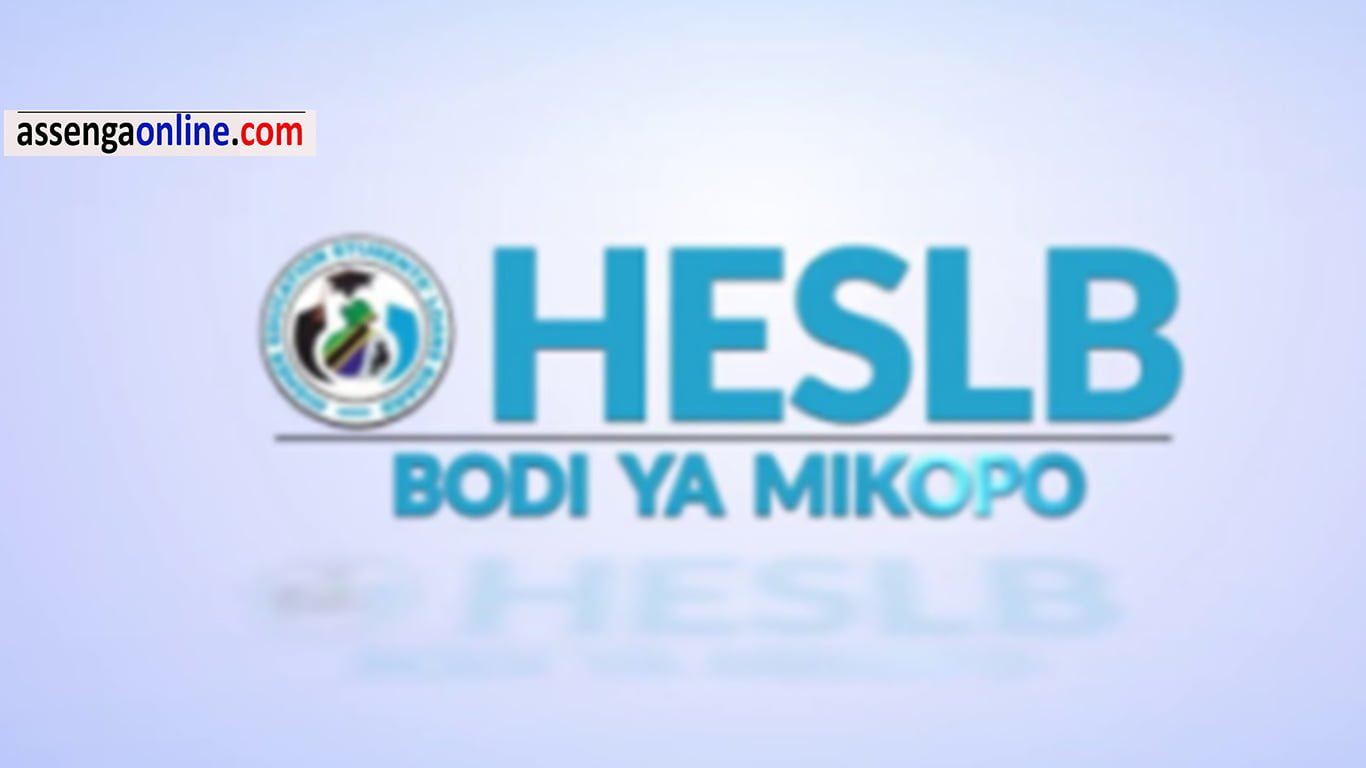 The Higher Education Students' Loans Board (HESLB) is a body corporate established under Act No.9 of 2004 (as amended in 2007, 2014 and 2016) with the objective of assisting needy and eligible Tanzania students to access loans and grants for higher education. The main mandates of HESLB include:
To assist, on a loan basis, needy students who secure admission in accredited higher learning institutions, but who have no economic power to pay for the costs of their education
To collect due loans from loan beneficiaries and use it as revolving fund to sustain operations of the Board
To create synergies through establishing strategic partnerships in student financing ecosystem.
Functions of HESLB TANZANIA(Bodi ya mikopo Tanzania 2022)
Assume control and management of loanable funds
Formulate mechanisms for determining eligibility of students for loans
Administer and supervise disbursement and repayment of loans offered since 1994
Issue loans to eligible and needy Higher Education Students
Keep and maintain the register and other records of loan beneficiaries and amounts granted to them
Collect repayments for all loans issued to students since 1994 so as to re-lend the funds to other needy Tanzanian students
Advise the Minister on policy and legal matters related to issuance and recovery of loans to students
Establish operational linkages between the Board, higher learning institutions, loan beneficiaries and employers for effective issuance and recovery of loanable funds
Establish and maintain cooperative network between the Board and other local and international stakeholders in higher education, be it Government or non- government institutions
Conduct research and maintain a databank on other local and external scholarships, sponsorships and awards that may be accessed by Tanzania students
Perform any other duties conferred by the Board or under the Act or any other written laws
HESLB Loan Application
HESLB executes one of the key mandates in administering loans to students pursuing higher education. Every year, the Board prepares the Loan Application almanac to guide on the process of loan issuance to needy and eligible students. As per the almanac, Loan Application Window opens once annually. Both undergraduate and postgraduate students who are eligible are invited to apply.
Criteria on eligibility and the application process is stipulated in the Loan Application Guideline for the respective year which can be downloaded on this site. Prospective applicants are encouraged to read the guidelines carefully, prepare the prerequisites and make their application online through the Online Application and Management System (OLAMS).
CLICK HERE FOR APPLICATION PROCESS
Bodi ya mikopo Tanzania 2022/23 login
This is online loan application system established by Loan board to enable all students to apply loan. Students who want to apply loan, should create account in OLAMS which will enable to login in the account and apply loan or to to Repay Loan. If you have not a Account follow the steps below to create account
Loan Repayment
The Higher Education Students Loans Board (HESLB) is tasked by its establishing Act, under Section 7(i) to recover all the due loans extended for former students since July 1994 so that the same money can be used to lend other students, thus rendering the loans scheme sustainable and ensuring a revolving fund.
2. Effect 15% deductions from basic salary for billed beneficiaries in payroll
3. Obtain from HESLB  the employer control number and effect the monthly remittances through GePG
4. Submit the proof of payment and deduction schedules to HESLB before 15th date of the subsequent month
Self-employed beneficiary and diaspora:
1. Request for your loan statement
2. Use the control number indicated in your statement to make payment
3. Repay atleast TZS. 100,000 every month to furnish your loan
4. Track your loan repayment status to completion
5. Request for loan clearance from HESLB
Majina ya waliopata mkopo 2022/2023