Ajira wizara ya afya 2023 | Nafasi 247 za ajira wizara ya afya
Ajira wizara ya afya 2023
Ajira wizara ya afya 2023 | Nafasi 247 za ajira wizara ya afya. The President Of The United Republic Of Tanzania Issued A Notice On Assignment Of Ministerial Responsibilities (Instrument) Vide Government Notice No.144 Of 22nd April, 2016. In That Instrument, The President Has Created A Ministry Of Health, Community Development, Gender, Elderly And Children Which Is Mandated For Formulation Of
(A) Policies On Health, Community Development, The Elderly Children And Gender And Their Implementation.
(B) Preventive And Curative Services.
(C) Chemical Management Services.
(D) Medical Laboratory Services.
(E) Medical Research And Nutrition.
(F) Food And Drug Quality Services.
(G) Medical Supplies.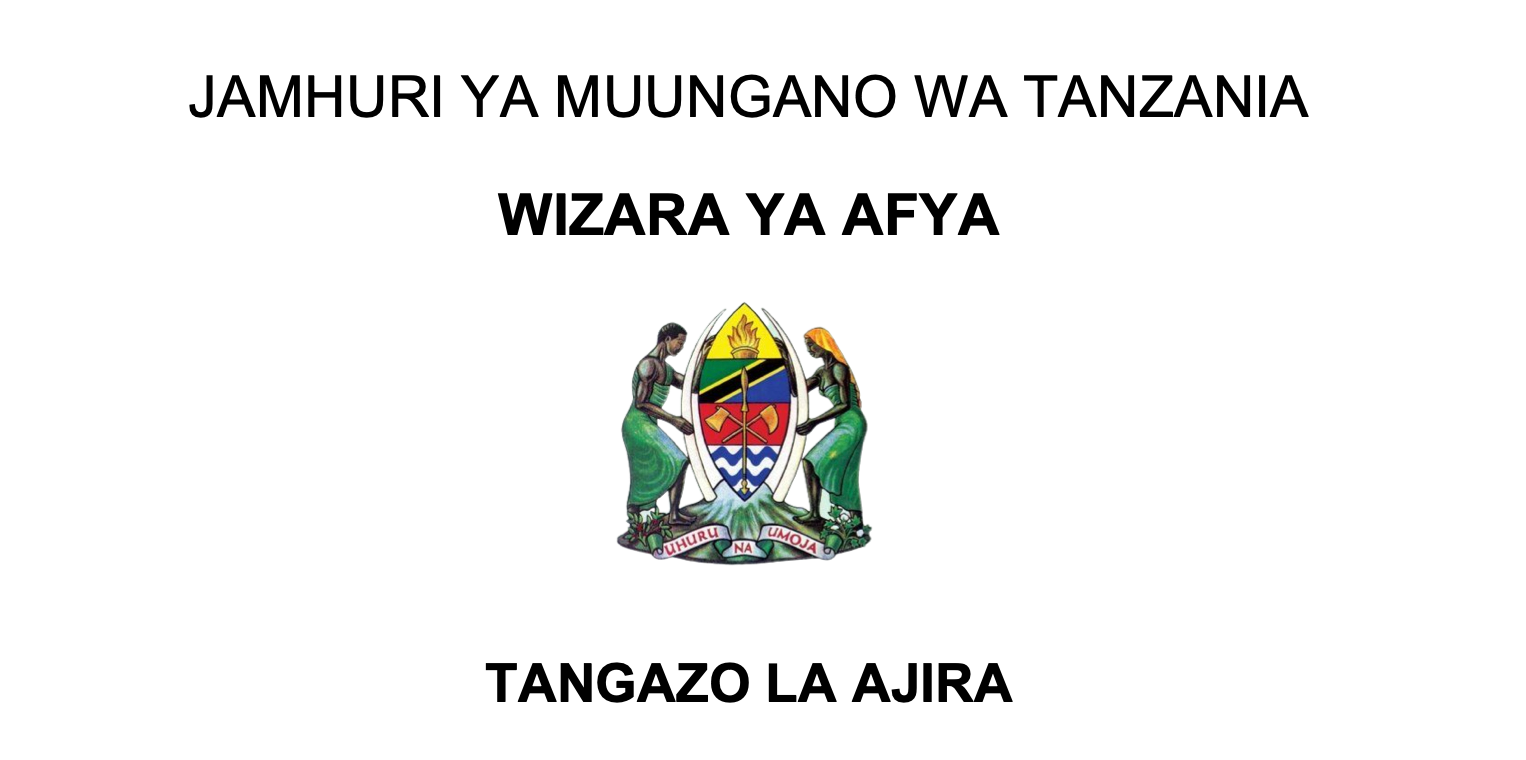 Ajira wizara ya afya 2023
The Ministry of Health through the Permit of the Office of the President, Public Service Management and Good Governance with Ref. And. FA.97/128/01/"B"/72 dated April 20, 2023; It announces 247 Health Cadre vacancies as follows:
The time to send these applications is within two (2) weeks from the date of this announcement. In addition, the deadline for receiving applications is May 4, 2023 at 5:59 PM.
All applications should be submitted through the Ministry's employment system available through the website ajira.moh.go.tz.
All applicants are reminded to be careful when submitting your application to ensure that you have properly filled in all the required elements in the system, including following the instructions on the advertisement to attach all the required documents.
Open the attached pDF file below