How to get NIDA Online | Kupata namba ya NIDA kwa simu, Jinsi ya kupata namba ya kitambulisho cha NIDA online. NIDA Services / NIDA online
NIDA
The idea of establishing National Identity Cards for Tanzanian citizens and foreigners living in Tanzania was born in 1968 at the Interstate Intelligence Gathering session which included delegates from Tanzania, Kenya, Uganda and Zambia. By that time Kenya and Zambia already had their National Identity Cards. It was decided that in order to strengthen security relations based on the rule of law in the four countries, Uganda and Tanzania must also issue National Identity Cards to their citizens.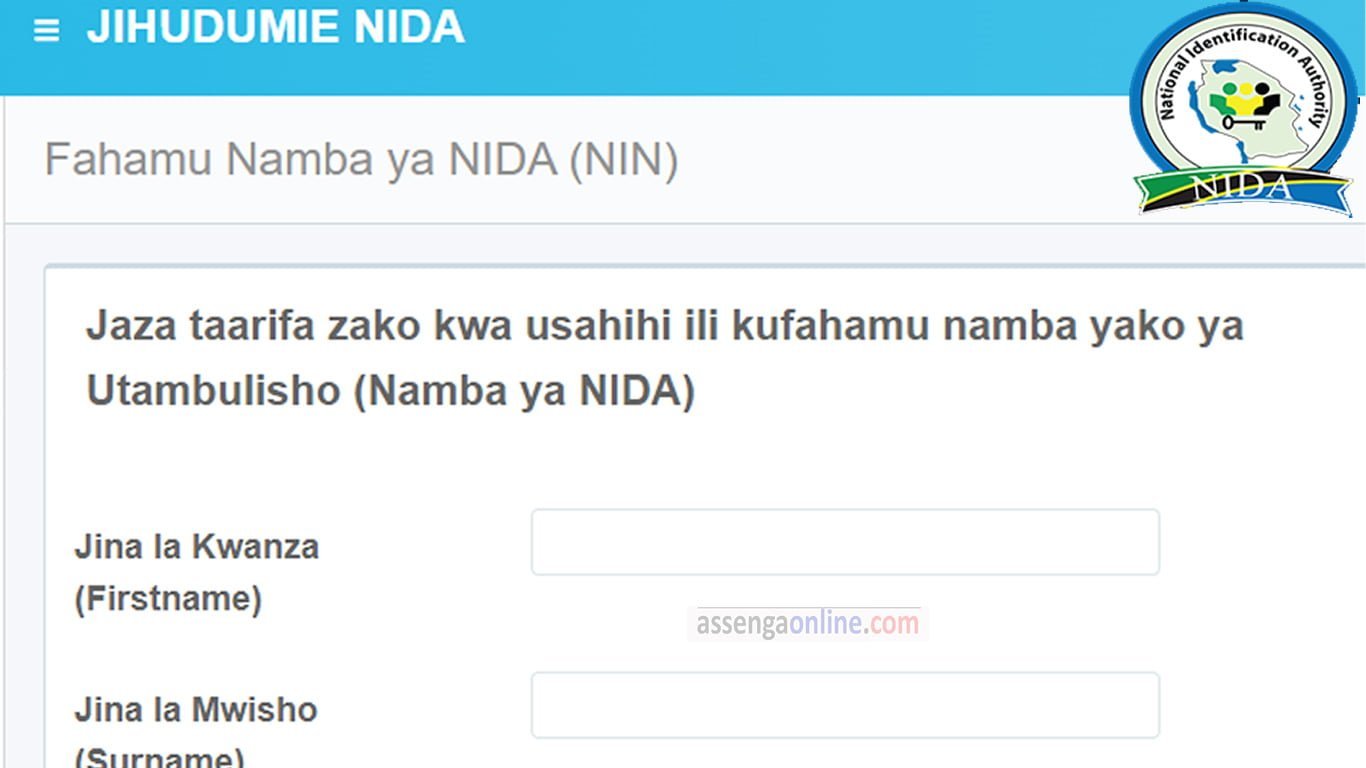 There have been various efforts by the Government to ensure that all Tanzanians and foreigners are provided with National Identity Cards, but these efforts have not been able to bear long-awaited fruit due to various reasons. In 1986 the Government enacted the Identity Act which did not apply to its regulations.
It is clear that at this time there is a great need for National Identity Cards based on the prevailing environment. The establishment of the East African Community where the five countries are united and agreeing that the people of those countries can visit each other without interruption has also increased the importance of having IDs. It should be noted that Tanzania is the only country in the Community that does not have a National Identity Card.
How to get NIDA Number Online | Jinsi ya Kupata namba ya NIDA kwa simu
Important Details You need to have in order to Know NIDA Number (NIN), Fill in your details correctly to identify your Identity number (NIDA Number)
First Name
Last Name (Surname)
Date of Birth: DD-MM-YYYY
Mother's first name
Mother's Last Name