SELECTION FORM FIVE 2022, Majina waliochaguliwa kidato cha Tano, Selection za Form Five 2022/ Selection Form 5 na Vyuo 2022, PDF Majina Selection za Form 5 2022 Selection Form five 2022, selform.tamisemi.go.tz.
Form 5 selection 2022 | Waliochaguliwa kidato cha tano na vyuo 2022
153,219 students including 67,541 girls and 85,678 boys equivalent to 91.8 percent of qualified, have been selected to join Form Five Secondary Schools, Teachers Colleges and Vocational Colleges in 2022
Form Five 2022: Tarehe ya Kuripoti
The first semester for Form Five students will start on June 13, 2022. Therefore, all students scheduled to join Form Five for the year 2022 should start reporting at their designated Schools from June 13, 2022. The last reporting date will be 30th. June, 2022.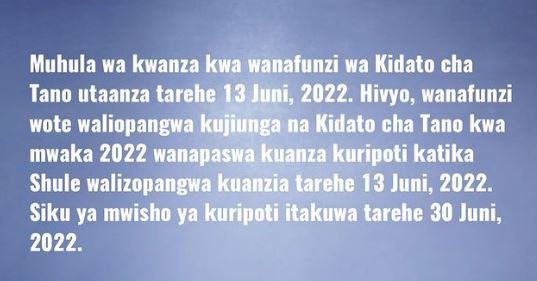 How To get Selection Form Five 2022/2023.
To Check Form Five Selection Use the Links Below for Each Region
Form Five Selection 2022
The Office of the President-Regional Administration and Local Government (OR-PMO-RALG) in collaboration with the Ministry of Education, Science and Technology and the Examinations Council of Tanzania has completed the exercise of selecting students to join Form Five in secondary schools, Colleges Teachers' Training and Government Vocational Colleges in 2022.
The exercise was conducted based on the results of the results of students who took the Form Four Examination in 2021 from mainland Tanzania.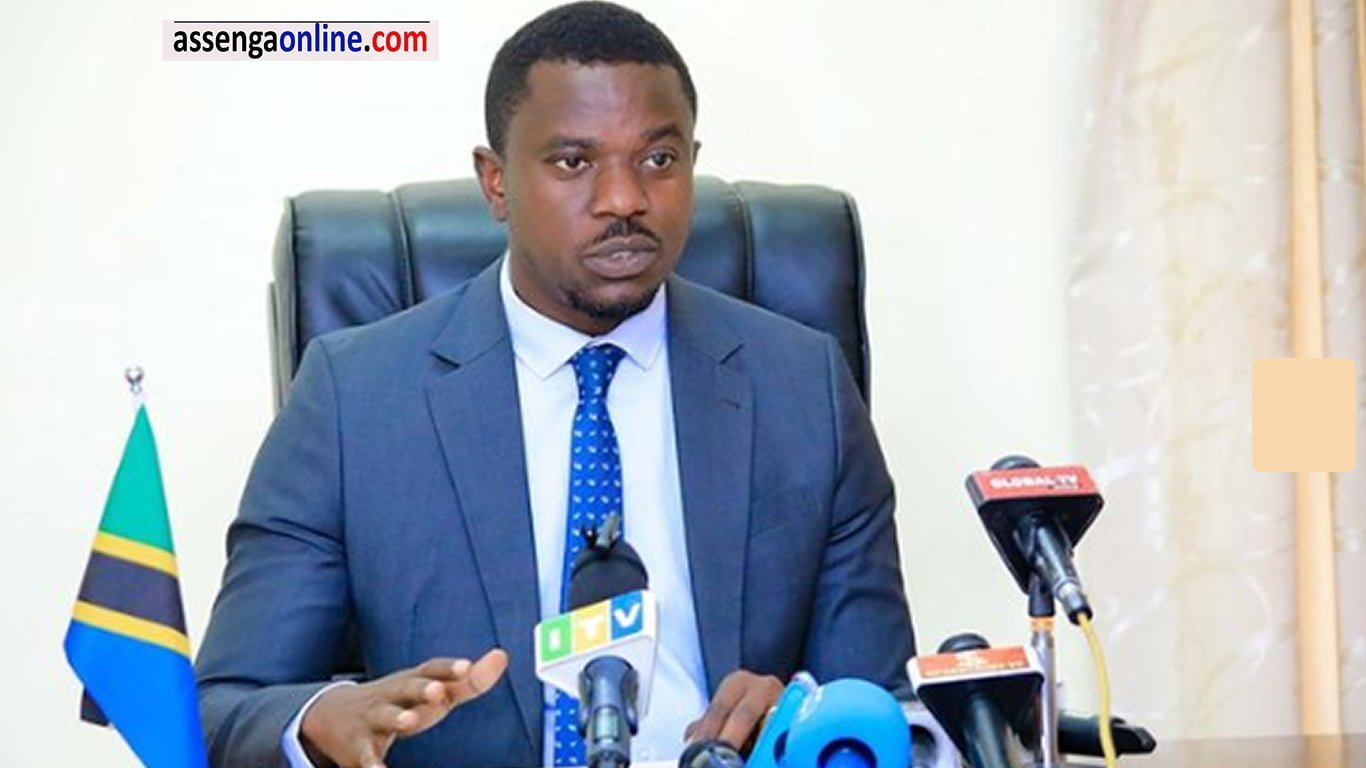 This was stated today by the Minister of State, Office of the President for Regional Administration and Local Government (OR-PMO-RALG), Hon. Innocent Bashingwa (MB) while announcing the results to the ministry's sub-offices in Dar es Salaam.
He said, the candidates in the Form Four examination in 2021 who obtained Grades I to III were 173,422 including 75,056 girls and 98,366 boys.
Of those students, students qualified to join Form Five, Teachers Colleges and Vocational Colleges are 167,515 including 71,433 girls.
"The number of qualified students includes 508 students with special needs including 217 girls and 291 boys. This is an increase of 19,388 students compared to 148,127 qualified students by 2021.
Students who passed their final examinations of the Certificate of Secondary Educationa Examinations (CSEE) from Divisions one to three can choose to join Form Five if they chose to join the advanced level during the fill selform, where students could choose to join Form Five to Form Six or join with colleges based on their performance in Form Examination Results 2021, which were released by the National Examination Council of Tanzania (NECTA) in January 2022.
ABOUT TAMISEMI
The establishment of the Ministry of Regional Administration and Local Government is enshrined in the Constitution of the United Republic of Tanzania Article 8 (1) 145 and 146 of 1977 and many other amendments.
In 1982 the Parliament of the United Republic of Tanzania passed the Local Government Authorities Act No. 7 (Cap 287) and the Urban Authorities Act No. 8 (Cap 288).
The two laws empowered the Minister responsible for Regional and Local Government Administration on the establishment of District, Village, Small Town, and Local Government Authorities.
The role of TAMISEMI is to coordinate and supervise regional development management and administration. TAMISEMI coordinates rural and urban development management policy and strategies; coordinates Regional Secretariats activities and builds their capacity in institutional development strategies for integrated socioeconomic development and financial.
The Ministry also coordinates and supervises development planning and sectoral interventions on donor supported programmes at district and other locals levels; issues ministerial guidelines to Regional Secretariats and Local Government Authorities; and strengthen the channel of communication and information flow between the national and sub–national levels.
Education In Tanzania
The history of Education in Mainland Tanzania is divided into two parts which are before and after independence. Before the arrival of foreigners on the shores of Tanganyika, each tribe had its own system of traditional education. Traditional education was based on the daily routines of multi-ethnic communities.
This education which included knowledge, skills, values, culture, techniques and procedures to work and protect themselves from the scourges of famine, disease and enemies of social security and their property was passed down from one generation to the next. Learning materials were shared and distributed by adults at home, at work and in other areas of life. This system began to change in its goals and delivery since the colonists invaded the country.