How to write a Good CV/ Resume. Every time you apply for a new job, you should make sure the resume speaks directly to the job description. That means, your resume may not need to be entirely different, but you'll likely want to make at least a few minor updates.
If you're applying for a different type of job, you may want a completely different resume, from the content all the way to the format. With all the different templates to choose from, take advantage of our resume builder and create a variety of resumes to fit both your personality and your different job applications.
Choosing the right resume template mostly comes down to personal preference. Granted, if you're applying for a job in finance, you may not want an abstract-leaning format like a graphic designer may use. So, as you browse through all the resume templates while you build your resume, think about what potential employers may expect to see, then pick the resume that fits both your personality and career goals
How to write a Good CV/ Resume| free resume building tools
Normally, you are advised to write a cv for each job you apply for, then to reduce the costs of going to the stationary to be written, read here.
Canva
Canva is a creative app that can be used to create job profiles easily. They offer free templates that you can edit and create a cv according to your needs.
2. VisualCV
VisualCV is a free platform that allows you to create attractive resumes using attractive templates. VisualCV is everything you need to create an online resume and make your next career move. With our online resume maker – you can select a template, import an existing resume or craft a new one from scratch within minutes.
3. Resume.com
Resume.com is another online platform that can be used to help you create an attractive resume. You can use their free templates with attractive looks that focus on your professional qualities.
4. Hloom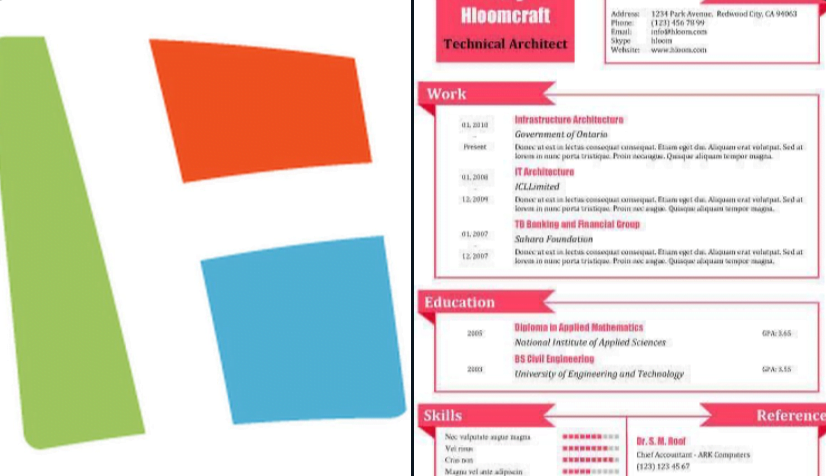 Hloom is a free platform that has several free templates for creating job profiles. You can choose the right template for your needs and make it easy to use the tools.
6.

6. Niajiri platform

🇹🇿
If you stop connecting young people in Tanzania with free job opportunities, niajiri platform will provide you with the service of creating a cv according to your needs by filling in the information in the prepared guide and providing you with the best template for your cv.