Mambo muhimu ya kuzingatia kwa form six waliochaguliwa JKT 2023
Mambo muhimu ya kuzingatia kwa form six waliochaguliwa JKT 2023
Mambo muhimu ya kuzingatia kwa form six waliochaguliwa JKT 2023, JKT selection 2023, Form six JKT selection 2023, mahitaji ya kwenda nayo jkt 2023, . The National Building Army (JKT) is calling all young people who graduated from the sixth form in 2023, to start reporting from June 11 to 11 this year in the Army's camps for training in accordance with the law. The move to call all students from Mainland schools who have graduated sixth form this year 2023, has come after improving various infrastructure.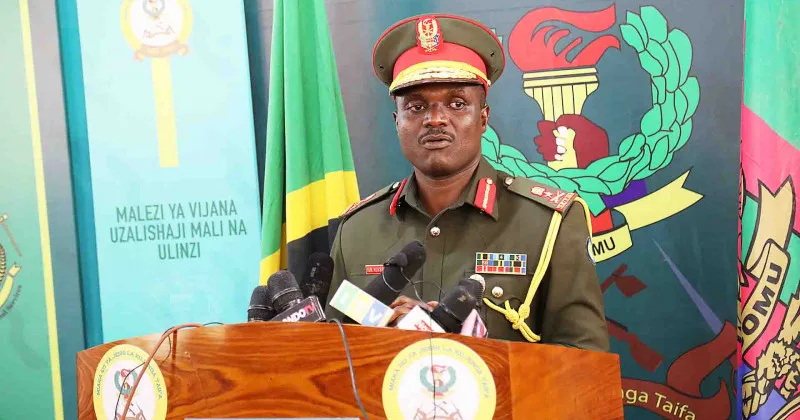 The announcement was made today on May 25, 2023 by the Head of the JKT Administration Branch, Brigadier General Hassan Mabena, while speaking to journalists on behalf of the Chief of Army Staff, Major General Rajabu Mabele.
He said that graduates with visual disabilities have been asked to report at the Ruvu JKT camp located in Mlandizi in the Coast region which has infrastructure to serve the people of that community. In addition to that, the army has asked the young men to come with a dark blue waistcoat with one pocket at the back, a length that ends at the knees with no zipper and others that are meant.
Brigadier General Mabena has mentioned the camps that students are not required to report include JKT Rwamkoma (Mara), JKT Msange -(Tabora), JKT Ruvu (Coast), JKT Mpwapwa, Makutupora JKT (Dodoma), JKT Mafinga (Iringa) and JKT Mlale ( Rumble).
Other camps that the students are required to report are JKT Mgambo, JKT Maramba (Tanga), JKT Makuyuni, Orjolo JKT (Arusha), JKT Bulombora, JKT Kanembe, and JKT Mtabila (Kigoma), JKT Itaka (Songwe), JKT Luwa, Milundikwa – (Rukwa), JKT Nachingwea (Lindi) JKT Kibiti
Mambo muhimu ya kuzingatia kwa form six waliochaguliwa JKT 2023