Names called for SENSA Training at Arusha District Council _ July 2022
Names called for SENSA Training at Arusha District Council
Names called for SENSA Training at Arusha District Council. The Arusha District Council officially started on 01.07.2007 after the former Meru Council was divided into two Councils, the Meru Council and the Arusha Council.
Arusha council is one of the seven councils in Arusha region located at the foot of Mount Meru bordered by Meru council on the east side, Monduli council on the west, Longido council on the north west, Simanjiro council on the Manyara region on on the South side. The Arusha Council has surrounded the city of Arusha on all sides.
Arusha Council has an area of 1446.692 square kilometers located in the West of Mount Meru with a height of 4,562 meters above sea level which is the second highest mountain in Tanzania after Mount Kilimanjaro with a height of 5,890 meters.
Arusha Council lies between Latitude 3000-3040′ South of the Equator and Longitude 36015′-360 55′ East.
Names called for SENSA Training at Arusha District Council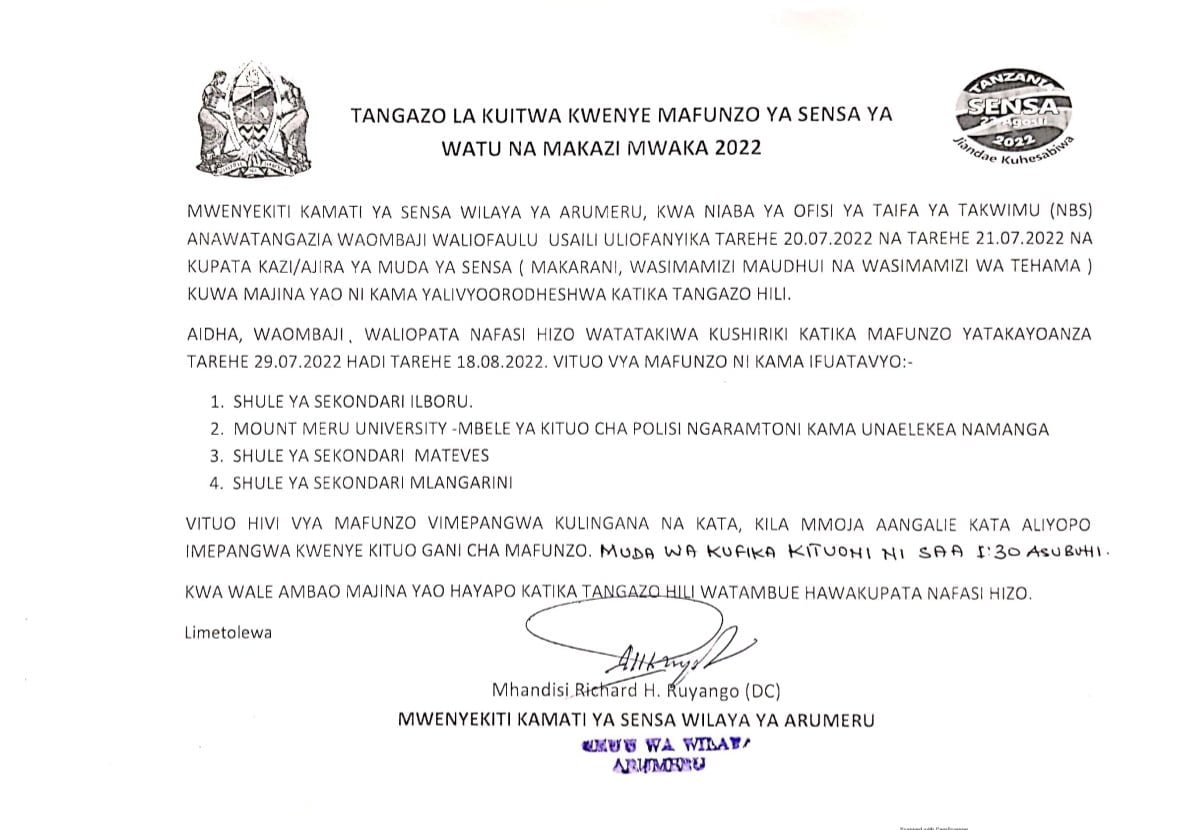 Open the attached PDF file below