Matokeo ya sensa 2022 Tanzania, Matokeo ya sensa 2022 Pdf (Majibu ya sensa 2022)| Population and Housing Census is a process of collecting, analyzing, evaluating and publishing and disseminating demographic, economic and social data related to all persons and their settlements in a country for a specified period. In other words, the census is a special exercise aimed at finding the total population in a country, by age and gender, place of residence and status of education, employment status, birth status and mortality and housing status.
The purpose of the Population and Housing Census is to obtain information correct demographic, social, economic conditions environment in order to obtain accurate data that will enable the Government and other stakeholders to properly plan development plans women in various sectors such as education, health, employment situation, infrastructure such as roads, energy and clean water.
Matokeo ya sensa 2022 Pdf
Matokeo ya sensa 2022, The number of people in Tanzania has reached 61,741,120 million, where women are 31,687,990 and men are 30,053,130
No.
Region
Total Number of People
1
Dodoma
3,085,625
2
Arusha
2,356,255
3
Kilimajaro
1,861,934
4
Tanga
2,615,597
5
Morogoro
3,197,104
6
Pwani
2,024,947
7
Dar es Salaam
5,383,728
8
Lindi
1,194,028
9
Mtwara
1,634,947
10
Ruvuma
1,848,794
11
Iringa
1,192,728
12
Mbeya
2,343,754
13
Singida
2,008,058
14
Tabora
3,391,679
15
Rukwa
1,540,519
16
Kigoma
2,470,967
17
Shinyanga
2,241,299
18
Kagera
2,989,299
19
Mwanza
3,699,872
20
Mara
2,372,015
21
Manyara
1,892,502
22
Njombe
889,946
23
Katavi
1,152,958
24
Simiyu
2,140,497
25
Geita
2,977,608
26
Songwe
1,344,687
27
Kaskazini Unguja
257,290
28
Kusini Unguja
195,873
29
Mjini Magharibi
893,169
30
Kaskazini Pemba
272,091
31
Kusini Pemba
271,350
Source NBS
Open the attached PDF File below
Dar es Salaam leading in the largest number with 5,383,728 people, followed by Mwanza with 3,699,872 people
Announcing the Results President Samia says "With the authority given to me by the JMT constitution of 1977, I announce to you that Tanzania has a population of 61,741,120 people"
59,851,347 people are in mainland Tanzania and 1,889,773 in Tanzania Zanzibar.

There are 31,687,990 women equal to 51 percent of all people and 30,530,130 men equal to 49 percent of all people.

Between 2012 and 2022, the population increase is equal to 3.2 percent

In mainland Tanzania, the DSM region leads the country in population, there are 5,383,728 equal to 8.7 percent of all people in the country, and the second region is Mwanza with 3,696,872 inhabitants equal to 6 percent.

The number of buildings is 14,348,372

In terms of schools, there are 25,626 of which there are 19,769 primary schools and 5857 secondary schools.

Estimates show that by 2025 Tanzania will have 67,962,097 people and by 2050 the number will reach 151,252,429.
Source NBS
Watch Live Updates Matokeo ya Sensa 2022 announced at Dodoma
For information about sensa visit the official website of NBS click here
What is the Goal of the Population Census?
On that basis, the Census is an important exercise which each one in his place is obliged participate and fulfill his responsibility to ensure becomes a great success. This will help the Government fulfill its responsibilities the citizens agreed to represent those in the area concerned if it is a big foundation, they will divide it the national cake for each area that will rule the country.
Mostly asked questions in Sensa 2022
1. Demographic information (age, gender, relationship, marital status, citizenship, etc.);
2. Questions about disability;
3. Education Information;
4. Migration questions, including information on Tanzanians living abroad
5. Questions about ownership of national documents (NIDA IDs, Zanzibari resident, birth certificate, passport, and driver's license)
6. Economic activities
7. Ownership of land and IT information
8. Information on births and deaths that occurred within the household
9. Maternal deaths
10. The condition of living houses and ownership of various resources
11. Agricultural and livestock questions
12. Social security funds.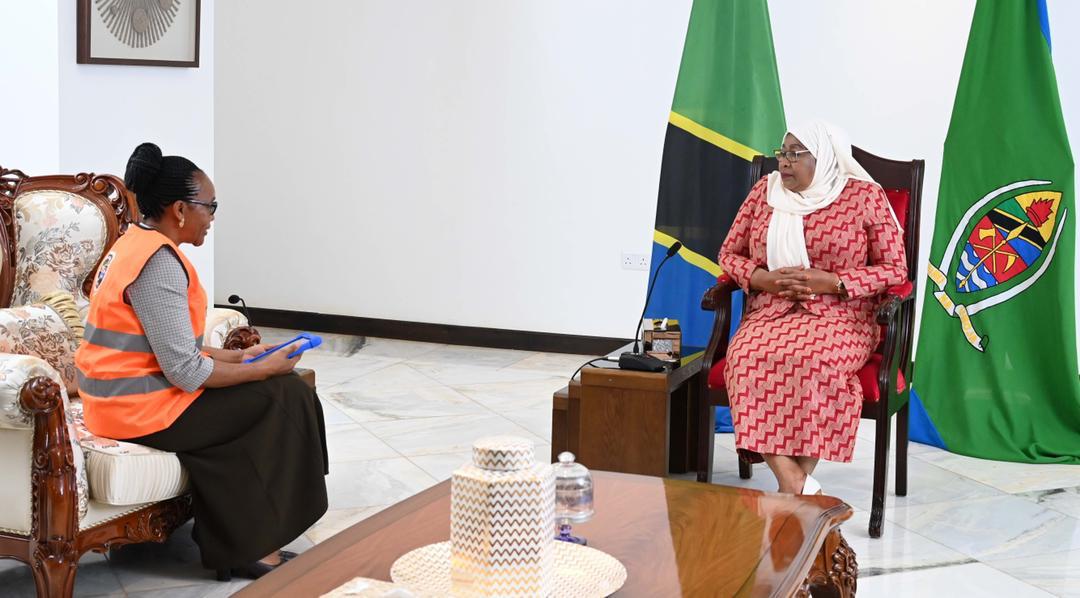 Sorce NBS
The National Bureau of Statistics (NBS) has been established as an autonomous public office by the Statistics Act, 2015 and has the mandate to provide official statistics to the Government, business community and the public at large. The Act also gives NBS the mandate to play the role as a co-coordinating agency, within the National Statistical System (NSS) to ensure that quality official statistics is produced. Before the enactment of the Statistics Act of 2015, the NBS was one of the Government Executive Agencies which was established on the 26th March, 1999 under the Executive Agencies Act, 1997.